Sales of Apple's iPad 2 Neared 1M in First Weekend, Analysts Say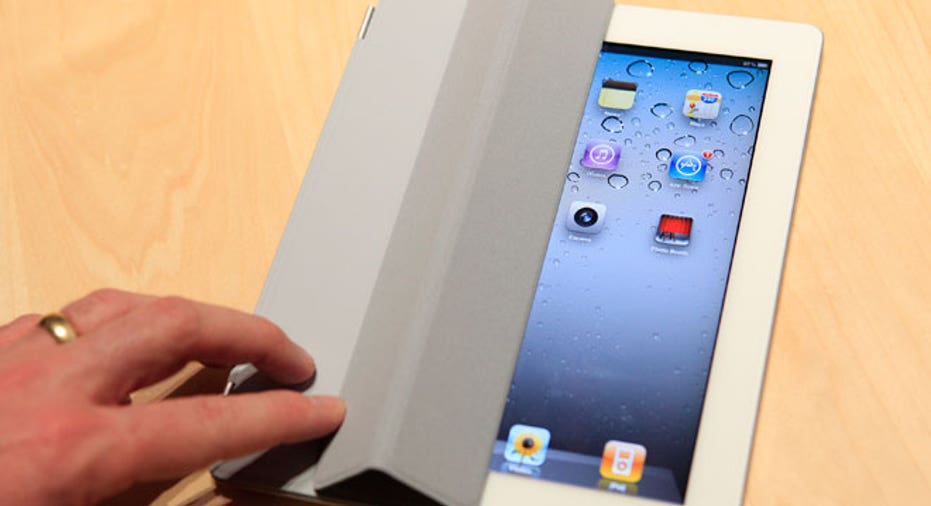 Analysts expect Apple Inc (NASDAQ:AAPL) to have sold close to a million iPad 2 tablet computers in its first weekend, trumping debut sales of the first iPad that went on sale last April.
"We would not be surprised to see Apple sell closer to 1 million iPad2s in the opening weekend," said Wedbush Securities analyst Scott Sutherland.
The original version crossed the one-million mark 28 days after its launch.
Best Buy (NYSE:BBY) on Friday said some of its outlets ran out of the tablet and its accessories within 10 minutes.
Global Equities Research analyst Trip Chowdhry estimates Apple may have sold three times more iPad 2s in the first two days compared to the previous version.
The profile of iPad 2 buyer is 60 percent existing iPad owners, 40 percent first-time iPad buyers and 100 percent own at-least one Apple product, Global Equity's Chowdhry wrote.
People prefer AT&T's (NYSE:T) iPad 2 over Verizon's because AT&T has better customer service, Chowdhry added.
Verizon Wireless, a venture of Verizon Communications (NYSE:VZ) and Vodafone Group PlcVOD (NASDAQ:VOD), just started selling Apple's iPhone last month, ending AT&T Inc's more than three-year hold on U.S. iPhone sales.
UBS said the strong iPad demand bodes well but the focus is likely to be on Japan, which accounted for about 6 percent of fiscal 2010 revenues. A massive earthquake and a subsequent tsunami over the weekend brought life to a standstill in Japan.
Some analysts flagged the possibility of an imminent tablet bubble due to iPad 2s solid demand.The iPad 2's early success is a warning sign of a global tablet bubble, where supply could outpace demand for tablets by about 36 percent, said J.P. Morgan analyst Mark Moskowitz.Samsung and Motorola (NYSE:MMI) have already launched tablet devices, while Blackberry maker RIM R(NASDAQ:RIMM) and Hewlett-Packard Co (NYSE:HPQ) are set to release similar products in coming months.
Apple is expected to own at least 61 percent of tablets in 2011, whereas other entrants are likely to face disappointing adoption curves, Moskowitz wrote in a note.