Sales Growth Lifts Sherwin-Williams 3Q Profit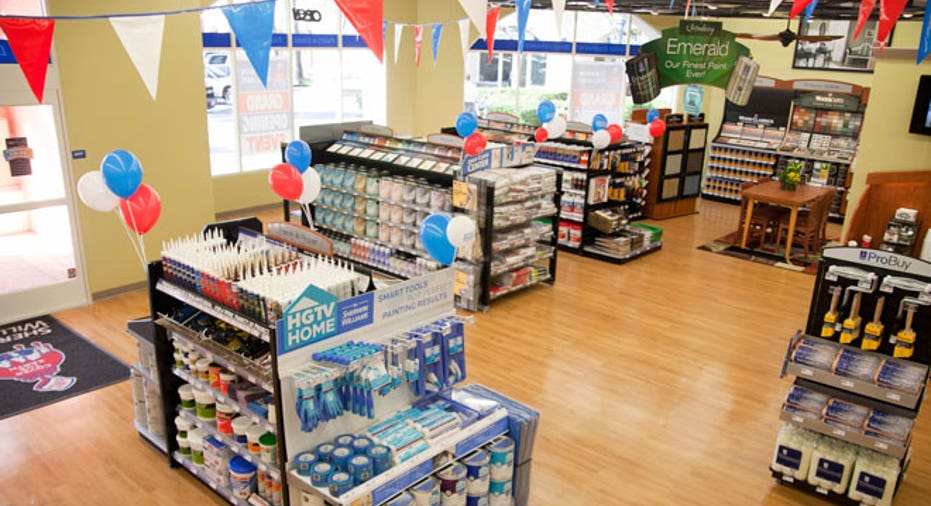 Sherwin-Williams (NYSE:SHW) reported on Friday a 12% increase in its third-quarter earnings, led by a big sales boost at the company's paint stores.
The paint maker logged a profit of $263 million compared to $235 million in the year-ago period. Per-share earnings climbed to $2.55 from $2.24.
Sales jumped 9.4% to $2.85 billion, above the high-end of the company's guidance.
Sherwin-Williams, whose brands also include Minwax and Dutch Boy, has benefited over the last two years from a rebound in the housing market. Growing real-estate activity has bolstered the company's retail business and offset an increase in raw-materials costs.
In the latest period, same-store sales were up 11%. The paint stores segment recorded sales growth of 14% to $1.76 billion, while sales at the global finishes group rose 3.2% to $507.3 million. The consumer group logged sales of $366.8 million, up 5.4%.
Sherwin-Williams was dealt a blow in July when Mexico's Federal Competition Commission rejected the paint maker's planned $2.34 billion deal to buy Consorcio Comex of Mexico.
The company has said it remains optimistic a transaction will eventually transpire. In the meantime, it completed an acquisition of Comex's U.S. and Canada businesses last month for $90 million in cash and $75 million in assumed liability, bringing another 306 stores into the fold.
On Friday, Cleveland-based Sherwin-Williams said it expects the successful Comex acquisition to lower its fourth-quarter earnings by 20 cents to 40 cents a share.
It cut its full-year outlook to earnings of $7 to $7.30 a share, down from $7.45 to $7.55. Sales growth in the mid-single digits was reaffirmed.
Shares were trading 2.4% higher at $191.54 in early morning trading.