Sale Pending: Can You Still Make an Offer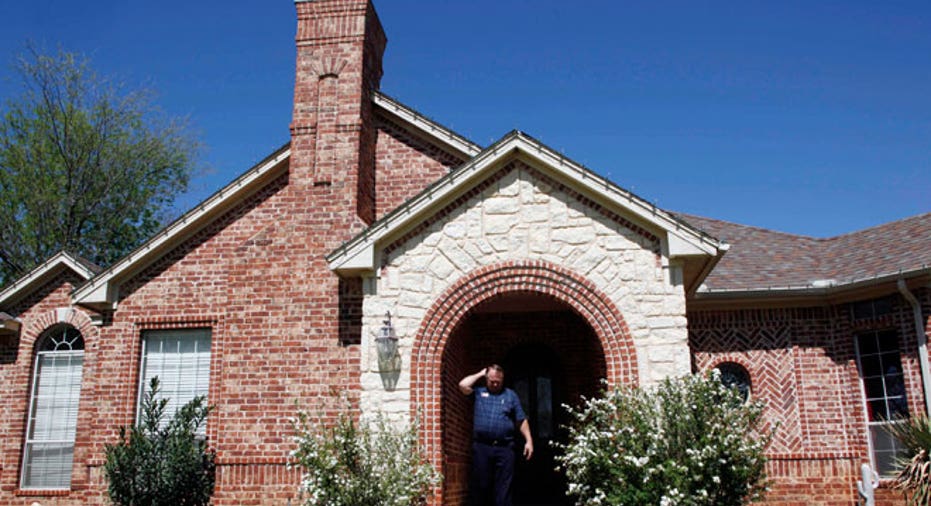 Before the days of online real estate listings, you knew a home sale was pending because you'd see a big red sticker across the "for sale" sign on the front lawn. But for home buyers searching listings online, it's common to discover the words "pending" or "sale pending" only after you've already fallen in love with the photos, kitchen and location.
Many buyers assume that "sale pending" means the property is no longer available. The truth is, that's not always the case. "Sale pending" can mean a few different things, depending on how a local market or a real estate agent works.
Here's what you need to know to decide if a "sale pending" home is still worth pursuing.
Understanding 'subject to' and 'contingent upon'
To understand what "sale pending" means, it helps to understand how a basic real estate transaction works.
A buyer generally makes an offer "subject to" or "contingent upon" a property inspection, a bank appraisal or full loan approval. In these situations, the buyer plans to close on the home but wants to be certain the property is in good condition and that financing can be secured. If the buyer can't get financing, or there's an issue with the inspection that can't be worked out, the buyer has the right to exit the contract, subject to one of those terms.
A property with an offer may still be for sale
In some places, a home with some sort of contingency may be labeled as "active with conditions" or "active contingent." Assuming all goes well, the buyer will move ahead with the sale. Typically, the buyer would have a week or two to complete the inspection and a few weeks to get an appraisal and loan, depending on the local market.
During this period, the seller is unable to enter into an agreement with another buyer, but the sale is not a "done deal." What this means to another interested buyer is that there's an opportunity for a "backup" offer. If the first offer falls through, the seller would prefer to go with another buyer who's made a backup offer and is ready to go. Otherwise, the seller has to start over again — not an attractive proposition.
No more contingencies = 'sale pending'
A sale that's truly pending is one in which all contingencies have been removed. In that case, the buyer has had inspections and is ready to move ahead. The property appraised appropriately, and the buyer's loan was fully approved.
At this point, the buyer removes all contingencies and is now "locked in" to buying the home. The final step is to move toward closing. This can take anywhere from a few days to a few weeks. Most agents won't label a home "pending" until the buyer has removed all contingencies and the sale is a done deal. In this case, the sale is pending the final closing.
Still an opportunity?
Can a buyer walk away after removing all contingencies? Absolutely. The buyer isn't the legal owner until the property has closed and the deed is recorded. From time to time, a buyer has an emergency and needs to exit the contract. Most likely, the buyer risks losing the earnest money deposit.
Is a 'sale pending' home worth pursuing?
If you love a property with a "sale pending" sign, it doesn't hurt to give it a shot.
Find out about the status of the property. Has the buyer had the inspections? Did they go well? Any issues thus far? Have your agent ask the listing agent these questions to understand the current deal on the table. This will help you understand whether there's a potential opportunity here.
Don't get your hopes up when the home of your dreams has a "sale pending" status, of course. Instead, put the home on the back burner and follow the sale. Particularly in changing markets, buyers get cold feet or banks' lending standards get more rigid, causing deals to fall apart. A smart buyer will make his or her interest known, so that if a deal falls apart, the buyer is right there, ready to step in.
Read More from Zillow:
Brendon DeSimone is a Realtor and a real estate expert.  His practical advice is regularly sought out by print, online and television media outlets including FOX News, CNBC, USA Today, Bloomberg, FOX Business and Forbes. An active investor himself, Brendon owns real estate around the U.S. and abroad and is licensed to sell in California and New York.  Consumers often call on Brendon for advice and to help them find a real estate agent. You can find Brendon on Facebook or follow him on Twitter or Google Plus.
Note: The views and opinions expressed in this article are those of the author and do not necessarily reflect the opinion or position of Zillow.