SAC Affiliates to Pay $614M to Settle Insider Trading Charges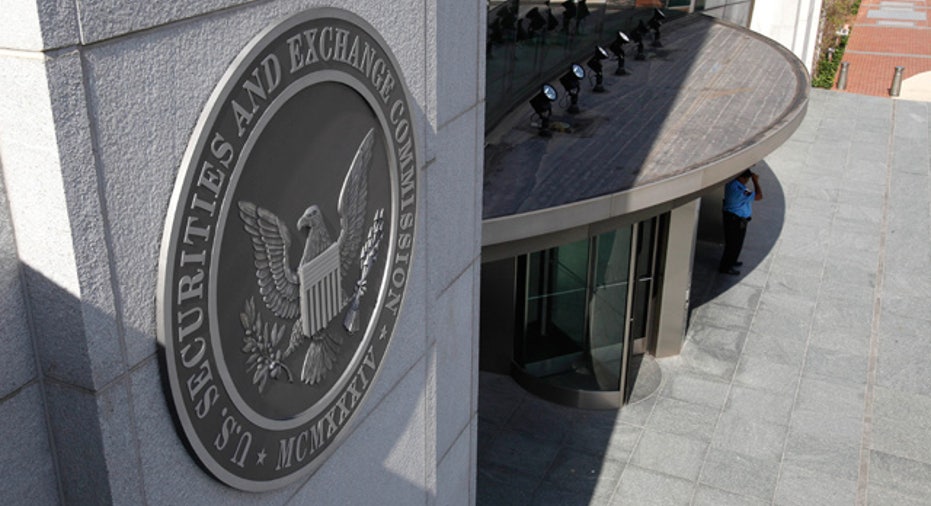 The Securities and Exchange Commission on Friday announced a $600 million insider trading settlement, the largest of its kind, with hedge fund advisory firm CR Intrinsic Investors, part of hedge fund guru Steven A. Cohen's empire.
The settlement is related to a high-profile case involving one of CR Intrinsic's portfolio managers, Mathew Martoma, who was arrested in November and charged in what the SEC has described as the largest insider trading case in history, involving profits and avoided losses of $276 million.
Martoma is accused of using illegal inside information to trade ahead of a negative report on testing of an Alzheimer's disease drug. The information helped the parent company, Cohen's SAC Capital Advisors, profit from trading in shares of Elan Corp. (NYSE: ELN) and Wyeth LLC, according to prosecutors.
In a separate case, the SEC announced that New York-based hedge fund advisory firm Sigma Capital Management, also a unit of Cohen's SAC Capital, has agreed to pay nearly $14 million to settle insider trading charges related to past quarterly earnings of Dell (NASDAQ: DELL) and Nvidia Corporation (NASDAQ: NVDA).
Cohen, one of the most high-profile U.S. hedge fund managers, was not named in the criminal complaint against Martoma but is described as "Portfolio Manager A," who was said to have collaborated with Martoma as trades were made using the illegal information.
Martoma has pleaded not guilty to the criminal charges and has reportedly refused to cooperate with investigators. FOX Business has reported that SAC Capital Advisors is apparently paying Martoma's legal bills.
SAC Capital, which neither admitted nor denied the SEC's charges, released a statement Friday saying: "This settlement is a substantial step toward resolving all outstanding regulatory matters and allows the firm to move forward with confidence. We are committed to continuing to maintain a first-rate compliance effort woven into the fabric of the firm."
Securities attorney Andrew Stoltmann said, notwithstanding the huge settlement figure, the deal probably bodes well for Cohen, clearly an SEC target for some time.
"This seems to be a de facto admission from the SEC that it's throwing in the towel on its investigation into Cohen," said Stoltmann.  "Usually these sorts of settlements come toward the end of its investigation.  The fact that Mathew Martoma apparently has not been willing to cooperate with investigators with respect to Cohen is likely a major reason why this settlement went through."
The SEC's civil complaint accused Martoma of illegally obtaining confidential details about a clinical trial from a medical doctor, Dr. Sidney Gilman, who was chosen by the two pharmaceutical companies to present the final drug trial results to the public.
According an SEC statement, the settlement filed Friday in federal court in Manhattan is the largest ever in an insider trading case. It requires CR Intrinsic to pay $274,972,541 in disgorgement, $51,802,381.22 in prejudgment interest, and a $274,972,541 penalty.
"The historic monetary sanctions against CR Intrinsic and its affiliates are sharp warning that the SEC will hold hedge fund advisory firms and their funds accountable when employees break the law to benefit the firm," said George S. Canellos, acting director of the SEC's Division of Enforcement.
The SEC's complaint against CR Intrinsic, Martoma, and Gilman alleged that during phone calls arranged by a New York-based expert network firm for which Gilman worked as a medical consultant, the doctor tipped Martoma with safety data and eventually details about negative results in the trial about two weeks before they were made public in July 2008.
Martoma and CR Intrinsic, according to the complaint, "then caused several hedge funds to sell more than $960 million in Elan and Wyeth securities in a little more than a week."
Gilman has reportedly cooperated with investigators.
The SEC said it filed an amended complaint Friday that added SAC Capital Advisors and four hedge funds managed by CR Intrinsic and SAC Capital as relief defendants because "they each received ill-gotten gains from the insider trading scheme."
The ill-gotten gains stem from profits and avoided losses resulting from trades placed in the hedge fund portfolios that CR Intrinsic and SAC. Capital managed, and include fees that S.A.C. Capital received as a result of the alleged ill-gotten gains.