Ruby Tuesday Races 7% Higher on LBO Buzz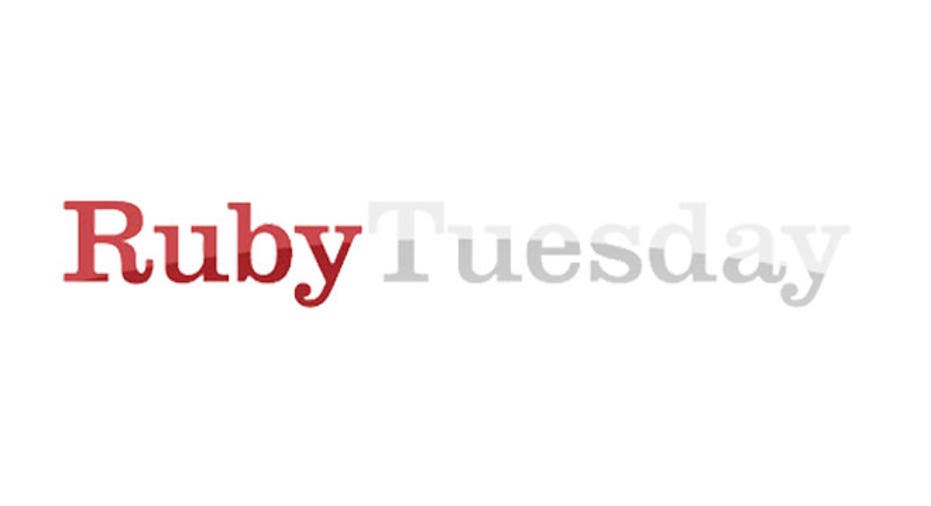 Shares of Ruby Tuesday (NYSE:RT) shot up 7% on Monday on reports the restaurant chain hired an investment bank to explore a possible sale amid slumping revenue.
According to Debtwire, Ruby Tuesday is working with Goldman Sachs (NYSE:GS) to explore strategic alternatives -- code for putting a "For Sale" sign on the $420 million restaurant chain.
Ruby Tuesday executives are expected to seek a leveraged buyout to a private-equity firm, but a deal could be tough to forge due to the company's shrinking revenue, Debtwire reported.
Maryville, Tenn.-based Ruby Tuesday didn't respond to a request for comment on the news.
Investors took note, driving shares of Ruby Tuesday 7.33% higher to $7.32 in Monday afternoon trading. Despite that LBO-fueled rally, the casual dining chain's shares have lost almost 7% this year, compared with a 27% rally for the S&P 500.
That's because Ruby Tuesday has been under financial pressure, with its revenue dropping almost 12% in the fiscal first quarter to $290 million.
Last month, Ruby Tuesday revealed plans to cut costs by $6 million a year and raise up to $15 million through real estate asset sales. The company also recently saw its credit rating downgraded by Moody's.
It's not clear how much a deal for Ruby Tuesday would be valued at, but the company had a market capitalization of $419 million entering trading on Monday.