Royals, Giants and Mets Fans Paying Most for Season Openers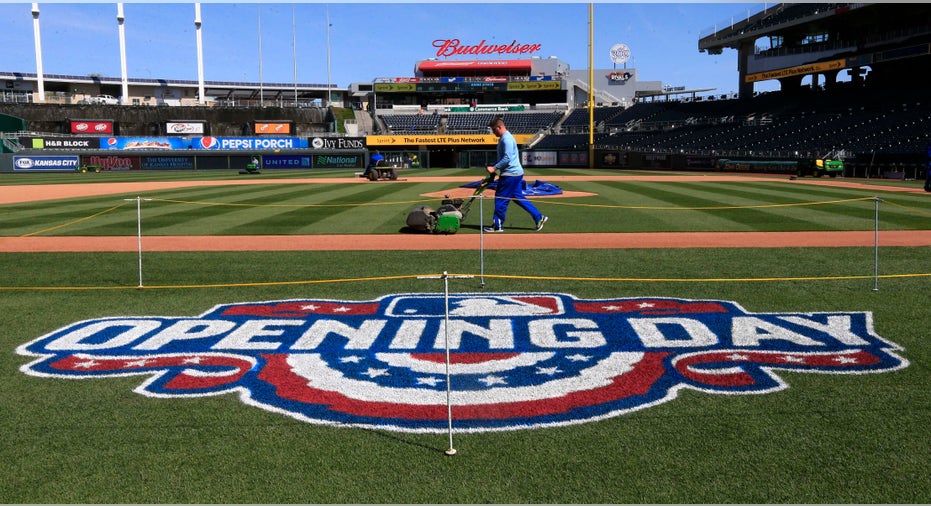 Fans of the Kansas City Royals, San Francisco Giants and New York Mets are paying the most to see their teams return home for the 2016 season.
Sunday night's matchup between the Mets and the defending champion Royals in Kansas City, a rematch of the 2015 World Series, was the priciest Opening Day game across Major League Baseball. Tickets had an average resale value of $233 on the secondary market, according to SeatGeek.
Following at a close second are the Giants, who will host the Los Angeles Dodgers in their home opener on Thursday, April 7. As of Monday, SeatGeek's Opening Day data showed an average ticket price of $226.
Last season, the Giants were the only team with a home opener of more than $200. This season, three teams are over the $200 mark. The Mets' home opener against the Philadelphia Phillies on Friday, April 8, will cost an average of $204 per seat.
Mets at Royals (4/3): $233
Dodgers at Giants (4/7): $226
Phillies at Mets (4/8): $204
Yankees at Tigers (4/8): $184
Mariners at Rangers (4/4): $181
Opening Day is typically the most expensive day of the year for the home crowd. This season's 30 home openers have an average resale price of $134, SeatGeek said. For all other games in 2016, ticket sellers are asking for $65. In 2015, home openers topped all other regular season games for 22 of all 30 MLB teams.
The least expensive home opener this year is in Atlanta, where the Braves are hosting the Washington Nationals on Monday. Tickets are going for $60 apiece. Here's the full list of the five cheapest matchups:
Nationals at Braves (4/4): $60
Rockies at Diamondbacks (4/4): $69
White Sox at Twins (4/11): $69
Giants at Brewers (4/4): $70
White Sox at Athletics (4/4): $71
According to GoBankingRates.com, a day at Fenway Park in Boston will run fans an average of $157 this season, more than any other team. Angel Stadium in Anaheim, Calif., offers the cheapest ballpark experience at $47.60. The website's study looked at the cost of paying for two tickets, parking, two hot dogs and two beers.