Royal Caribbean Outlook Rosy Despite Virus Outbreak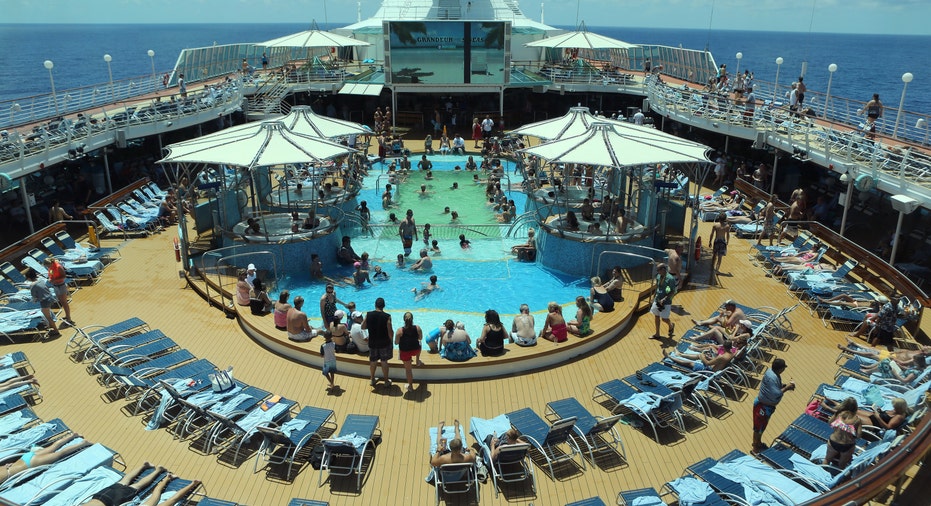 Royal Caribbean (NYSE:RCL) agreed to cut short a 10-day Caribbean cruise on Sunday after close to 600 people reported illnesses aboard the vessel.
However, its shares climbed 3.5% Monday morning after the cruise operator unveiled a rosy full-year outlook, with strong bookings in Europe and Asia helping to offset pricing pressure in the Caribbean.
In the latest virus outbreak abroad a cruise ship, the Centers for Disease Control said about 19% of the 3050 passengers and 4% of the 1,165 crew abroad the Explorer of the Seas ship reported gastrointestinal symptoms of vomiting and diarrhea late last week.
Doctors flown in by Royal Caribbean have said the illness is consistent with norovirus, but they are awaiting the results of tests to confirm the diagnosis.
The cruise operator on Sunday said it would end the trip, supposed to return to its home port on Jan. 31, two days ahead of schedule and use the extra time to rigorously sanitize the ship.
"New reports of illness have decreased day-over-day, and many guests are again up and about," the company said in a statement. "Nevertheless, the disruptions caused by the early wave of illness means that we were unable to deliver the vacation our guests were expecting."
The outbreak had no impact on Royal Caribbean's shares, which were up 3.5% to $48.74 in recent trade.
The Miami-based company said adjusted fourth-quarter earnings were 23 cents a share, topping average analyst estimates of 18 cents in a Thomson Reuters poll. Revenue for the three months ended Dec. 31 grew to $1.85 billion from $1.8 billion a year ago, in-line with Wall Street expectations.
While it still faces pricing pressure in the Caribbean, chief financial officer Jason Liberty said strong demand for other itineraries has "more than compensated."
Looking ahead, the second-largest cruise line predicts full-year earnings between $3.20 and $3.40 a share, above the consensus view of $3.17.