Roy Halladay, ex-Major League pitching star, dies in plane crash off Florida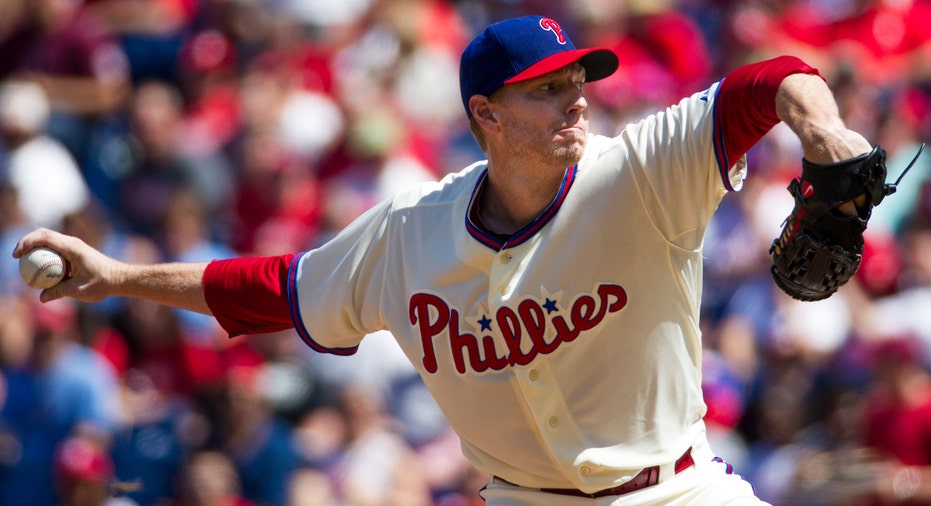 Retired Major League Baseball pitcher Roy Halladay, who twice won the game's top pitching award and threw one of only two no-hitters in postseason history, died on Tuesday when his small plane crashed off the west coast of central Florida. He was 40.
An ICON A5 single-engine amphibian aircraft belonging to Halladay crashed into the Gulf of Mexico less than a mile offshore from the city of New Port Richey, according to the Pasco County Sheriff's Office.
"We were praying for the best, that it could be a search and rescue and we were just going to be taking him to the hospital," Pasco County Sheriff Chris Nocco said at a news conference. "The worst-case scenario happened and it just breaks our hearts."
Halladay was alone in the plane and his body was recovered, Nocco said. He did not send out any distress calls before the crash, which the National Transportation Safety Board will investigate, Nocco said.
Halladay pitched for the Toronto Blue Jays and Philadelphia Phillies and retired in 2013 after a 15-year career. He won a Cy Young Award as best pitcher in both the American and National Leagues, was an eight-time All Star and amassed 203 regular-season victories.
In 2010, he pitched a no-hitter for the Phillies in Game 1 of the National League Division Series against the Cincinnati Reds. His feat came 54 years after Don Larsen threw a perfect game for the New York Yankees in the 1956 World Series.
Halladay recently bought the ICON A5 aircraft, the company said on Oct. 12 in a news release, which quoted Halladay as saying he had dreamed about flying a plane since boyhood.
The company could not be reached for comment.
Halladay posted several photos of the plane on Twitter and said he pinched himself in anticipation of receiving it.
"I keep telling my dad flying the Icon A5 low over the water is like flying a fighter jet! His response ... I am flying a fighter jet!!," Halladay wrote on Twitter on Oct. 31.
'WE ARE NUMB'
Tributes to Halladay flowed in from across Major League Baseball.
"It is impossible to express what he has meant to this franchise, the city and its fans," the Blue Jays said in a statement. Halladay spent most of his career in Toronto, where he acquired the nickname "Doc," after the 19th century U.S. gunfighter Doc Holliday.
The Phillies, with whom he spent his final four seasons, said in a statement: "We are numb over the very tragic news about Roy Halladay's untimely death."
Major League Baseball Commissioner Rob Manfred voiced condolences to his family, including his wife and two sons.
Halladay, after his retirement from baseball, settled in the Tampa Bay area, according to the Tampa Bay Times. He helped coach baseball at Calvary Christian High School in the area, according to a statement on the school's Facebook page.
"He was one of the nicest human beings," Nocco said. "A lot of times people talk about sports athletes and you hear about egos or about, worrying about money and cars. That was not Roy."
(Reporting by Alex Dobuzinskis in Los Angeles; Additional reporting by Colleen Jenkins in New York, Letitia Stein and Ben Klayman in Ann Arbor, Mich., Rory Carroll in Los Angeles and David Shepardson in Washington; Editing by Peter Cooney)