Rory McIlroy quits social media after Twitter feud with Steve Elkington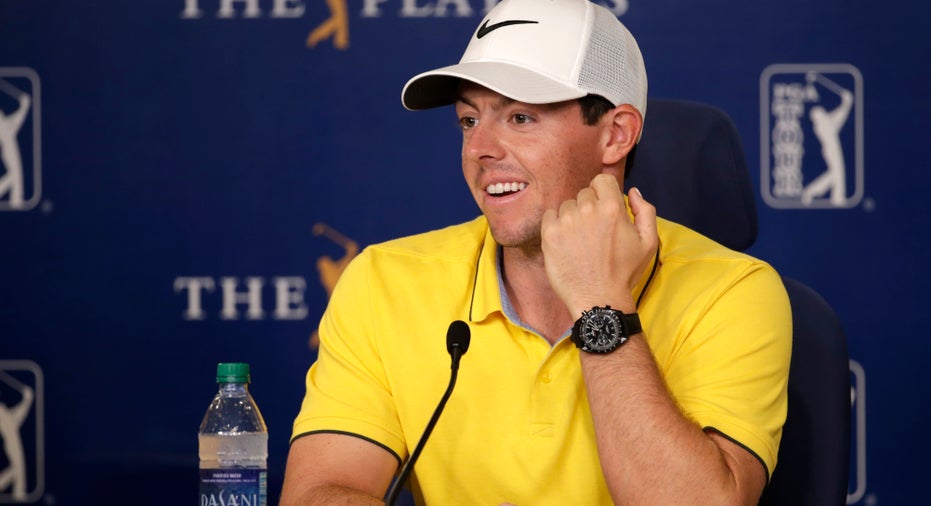 Rory McIlroy said Wednesday that he is quitting social media "for the time being," weeks after the Irish golfer was involved in a highly-publicized Twitter war with fellow pro Steve Elkington.
The feud began after Elkington questioned McIlroy's desire to play golf when the 28-year-old missed the cut at last month's U.S. Open tournament. In response, McIlroy tweeted a screenshot of his accomplishments to Elkington. McIlroy said the Twitter beef was the primary catalyst in his decision to take a break from social media.
"I sort of regret sending it at the end, but I actually gave my wife, Erica [Stoll], my phone and my Twitter and told her, 'Change my password to something else and don't tell me what it is,'" McIlroy said.
A four-time major champion, McIlroy is currently the No. 4 ranked golfer in the world. He made more money than any other golfer in 2017, with $50 million in winnings and off-course earnings.
Speaking ahead of the Irish Open at Portstewart Golf Club, an event which benefits his own foundation, McIlroy said he would have ignored the criticism if it had come from a member of the public or media.
"But a former player that has won a major and been successful, that's sort of why it got to me," McIlroy said, "and that's why I sort of retaliated a little bit."
McIlroy hasn't won — or seriously contended at — a major since capturing the 2014 U.S. PGA Championship. The British Open takes place at Royal Birkdale from July 20-23, and he played there last week. McIlroy is fit again after an injury-hit 2017 so far.
"I'm close," said McIlroy, ranked No. 4. "I've got two big opportunities coming up this summer. Birkdale is a golf course I feel I can do well at. And then Quail Hollow for the PGA, I've won there two times, my first win on the PGA Tour and last time I won by seven.
"I think they are two opportunities for me to get back on the major ladder."
McIlroy won the Irish Open last year. He plays alongside Jon Rahm and Hideki Matsuyama in the first two rounds.
The Associated Press contributed to this report.