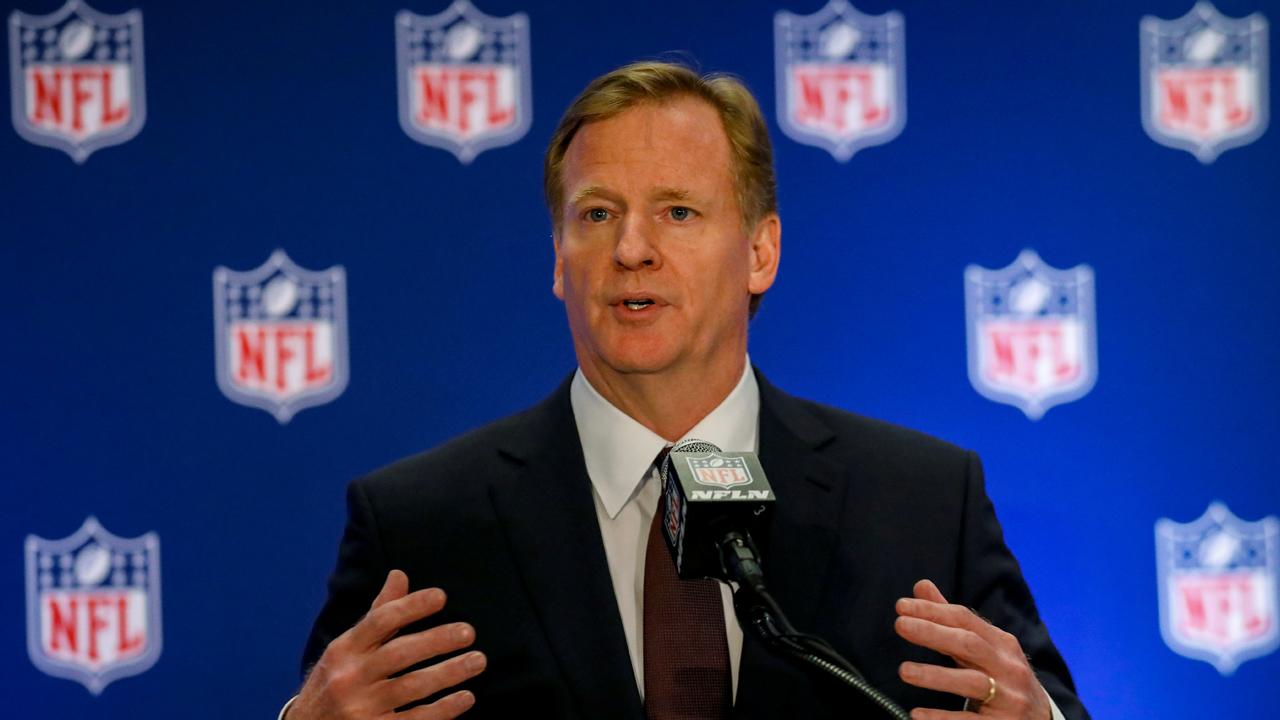 Commissioner Roger Goodell views his recent contract extension through 2024 as his final new deal with the NFL, league spokesman Joe Lockhart said on Wednesday.
Lockhart formally announced the contract extension during the NFL's winter meetings in Dallas, though the NFL's compensation committee finalized the deal last week. The five-year agreement, which begins after his current deal ends in 2019, will allow Goodell to oversee negotiations on a new collective-bargaining agreement with the NFL players union when the current terms expire in 2021.
"The commissioner I think has been clear that he views this as his last contract and will allow him to deal with some of the important issues that we know are on the horizon," Lockhart said during NFL owner meetings in Dallas, according to the Associated Press.
Goodell will help the NFL identify a potential successor for his role as commissioner throughout the contract term, Lockhart said. He has earned more than $200 million since assuming the role in 2006.
FOX Business senior correspondent Charles Gasparino reported last week that Goodell will earn a guaranteed annual salary of $3.5 million during the deal, though incentives could push his yearly earnings to as much as $50 million. Goodell will also have access to a private plane for both business and personal travel, though he will have to pay out of pocket for personal trips.
The contract was finalized after contentious negotiations that saw Goodell and the NFL's six-person compensation committee, headed by Atlanta Falcons owner Arthur Blank, pitted against Dallas Cowboys owner Jerry Jones.
Jones balked at the terms of Goodell's contract extension shortly after the commissioner's office opted to suspend star Cowboys running back Ezekiel Elliott for six games for alleged domestic violence. Jones denied that the suspension was a factor in his stance, arguing instead that the compensation committee had misled other owners about the contract's terms, and that Goodell's deal should include incentives rather than guaranteed pay.
"We are pleased to report that there is a nearly unanimous consensus among the ownership in favor of signing the contract extension now," the NFL's compensation committee said in a memo. "We are pleased to have resolved this issue and we appreciate the strong support received from our partners."
NFL revenue is expected to reach a record $14 billion in 2017. However, Goodell has also come under fire for his handling of key business issues, including declining television ratings, player discipline and ongoing national anthem protests.