Rock 'n' Roll Cruises - Surprising Success and a Cool Job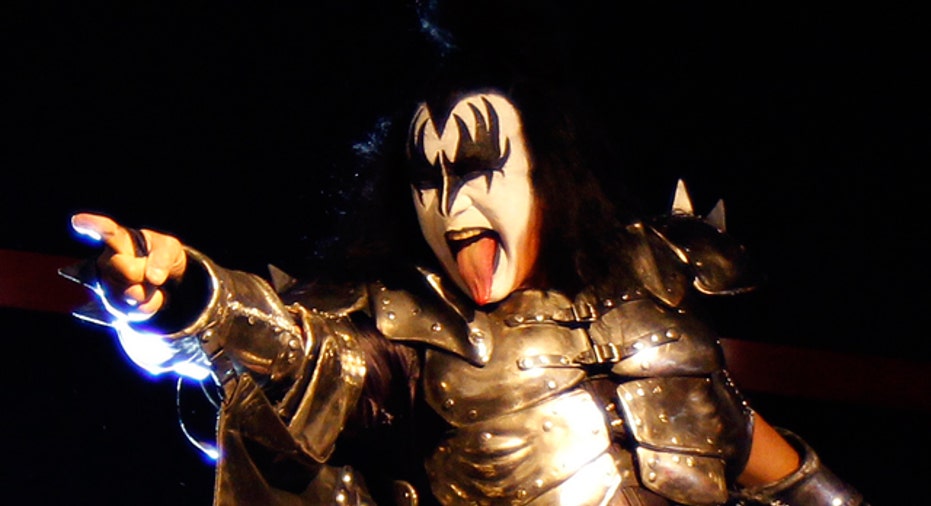 Most of us have to work hard for a living, but Andy Levine gets to run Sixthman Productions , and he might have a little more fun than workers stuck behind a desk all day.
His company was just named as one of the nation's 500 fastest-growing companies by Inc. Magazine and was rated at number 87 overall, and the leader in the travel category. But calling Sixthman a travel company is like saying Eric Clapton is just a guitar player.
Sixthman Productions specializes in one particular kind of theme cruise: live rock 'n' roll concerts on cruise ships. Two of my favorite things are live music and cruising, combine them, and theyre magic.
How does Sixthman work? First it charters a cruise ship that holds 1,600 to 3,600 passengers. Chartering an entire ship means Sixthman gets total control of the cruise: where it sails and stops, food selections and who provides the entertainment. Naturally, they scrap the cruise line's usual  production shows like Karaoke Live! and instead offer live concerts with headliner rock 'n' roll bands.
While the process sounds fun, it's not as simple as it sounds.
Chartering cruise ships and producing rock concerts are both risky investments. Consider the experience of another company, Shoreline Charters, which recently tried to promote the Bret Michaels Rock Your World Super Cruise, featuring the ex-lead singer of the band Poison. Michaels now alleges the company tried to renege on its original contract and cut his performance fee to $350,000 from $750,000. The cruise has been canceled.
There are a few successful companies producing music cruises. The Blues Cruise has handled some three dozen successful sailings, and The Smooth Jazz Cruise has presented two to five jazz cruises annually since 2004. But Sixthman, based in Atlanta, produces a greater variety of music theme cruises every year.
Here is a typical Sixthman Production (although there is nothing typical about it): The upcoming Kiss Kruise Wet, Wild and Rockin isnt just a cruise for Kiss fans to buy collectible Kiss dolls (although that is part of it). This cruise features the actual band playing live -- Gene Simmons, Paul Stanley, Eric Singer and Tommy Thayer. Only the first two are original members, but the important thing is being at sea with nothing to think about but your Kiss makeup and a chance to meet Gene Simmons as he heads to the dining room for baked Alaska.
The Kiss Kruise sets sail on Carnival Destiny Oct. 13 17 from Miami to a private island in the Bahamas and to Nassau. There will be two shows by Kiss for everyone onboard to see, plus performances by four other bands. Guests on the Kiss Kruise will pay from $799 to $2,995 per person for a four-day cruise. Sixthman brings its own sound system, controls what is shown on the stateroom televisions, chooses the drink of the day, plots the ships itinerary and more. For four days Sixthman will basically own the cruise ship.
Other Sixthman ventures include two successful Kid Rock cruises, with a third one coming next April. Then theres the Weezer Cruise, featuring the namesake band plus 15 or so special guests. The Rock Boat, now in its 12th year, started it all and features dozens of different bands.
I am really sorry I missed the last Simple Man Cruise, the fifth of which sailed last January with classic rock bands Lynyrd Skynyrd, 38 Special and Little Feat, but cruise number six is being planned right now.
Then there's the fifth annual Cayamo Cruise sailing Feb. 5, 2012, where songwriters like Lyle Lovett, John Hiatt, Lucinda Williams, John Prine and about 20 more will present their work -- and, more importantly, talk to fellow passengers and share their ideas on songwriting and performing. Other rock cruises include the VH1 Best Cruise Ever and Ships & Dips, that includes the Barenaked Ladies and several more bands.
Sixthman plans so many different cruises every year that the best thing to do for planning purposes is just visit its website to see whats coming up. But be warned: Music cruises are highly addictive. Sixthman says more than 60% of guests on each cruise are repeaters. One of Sixthmans competitors, the Jam Cruise, now in its 10th year, refers to its loyal client base as repeat offenders. Keep in mind that Sixthman's cruises often sell out up to a year in advance.
Sixthman is branching out beyond music to offer the Turner Classic Movie cruise on Dec. 8, 2011, showing several cinematic classics and bringing aboard Ernest Borgnine, Tippi Hedren, Norman Jewison and Eva Marie Saint to discuss and reminisce about the golden age of Hollywood. Overseeing the events will be TCM channel hosts Robert Osborne and Ben Mankiewicz.
Another Sixthman distinction is its choice of ships. While both Smooth Jazz and the Blues Cruise have only used Holland America ships for years now, Sixthman will be chartering Carnival's Inspiration, Destiny and Fascination; Celebrity Millennium; and NCL's Norwegian Pearl and Norwegian Dawn during the upcoming season.
When they are finished with each cruise, they will break down the stage, sound and lighting systems they bring on board and get them ready for the next adventure. And let me just say one thing: I would not want to be the person collecting the empty beer bottles.
Cruising 101
As always if you need to know more about cruising we urge you to consult our Cruising101 FAQ. CruiseMates Cruise Glossary
I started writing about stock market investing for Motley Fool in 1995, but previously I worked aboard cruise ships. I co-founded the CruiseMates.com cruise travel guide on the Internet in New York City in 1999. CruiseMates was acquired by Internet Brands in 2006. Once CEO, I am now the editor of CruiseMates