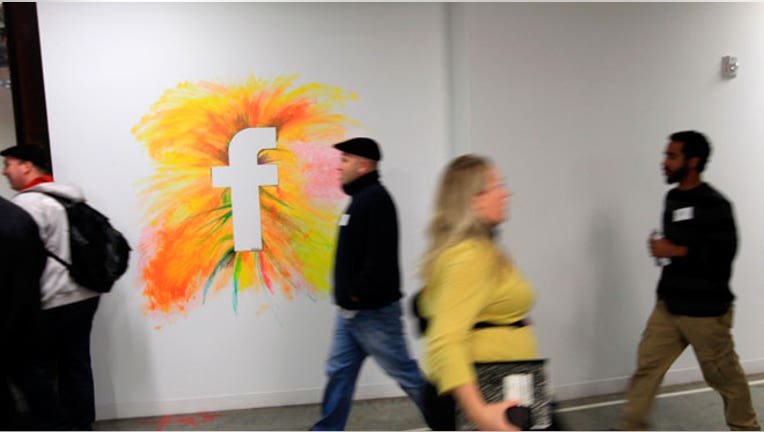 Thanks to strong demand from bullish investors, Facebook hiked its initial public offering price range Tuesday morning, putting the social network on track for a valuation of up to $104 billion.
The move underscores the frenzy over the world's largest social network, which is set to go public later this week in a highly-anticipated and record-shattering offering that will likely make it Silicon Valley's largest IPO.
In a filing with the Securities and Exchange, Facebook raised its IPO range to $34 to $38 a share, up from $28 to $35 previously. The company is maintaining its expected IPO size of about 337.4 million shares.
The more bullish price range would translate to a market capitalization of $93 billion to $104 billion. If it went public at those valuations Facebook would be close to Amazon.com's (NASDAQ:AMZN) $100 billion market cap and Cisco System's (NASDAQ:CSCO) $90 billion.
The midpoint of Facebook's new range, $36, would translate to raising in a massive haul of $12.1 billion, making the social network the largest global Internet IPO ever and trumping the $2 billion haul raked in by Google (NASDAQ:GOOG) in 2004.
Last year daily deals leader Groupon (NASDAQ:GRPN) and online game maker Zynga (NASDAQ:ZNGA) raised $700 million and $1 billion, respectively.
Facebook's ability to raise its range suggests that large investors haven't been concerned by CEO and co-founder Mark Zuckerberg's somewhat limited role during the IPO road show nor recent skepticism about the company's evolving advertising model.
Also in the SEC filing, Facebook said its Class A common stock has been approved for listing on Nasdaq OMX Group's (NASDAQ:NDAQ) Nasdaq Global Select Market under the ticker symbol "FB." Nasdaq beat out archrival NYSE Euronext's (NYSE:NYX) New York Stock Exchange for the coveted listing.
Morgan Stanley (NYSE:MS), JPMorgan Chase (NYSE:JPM) and Goldman Sachs (NYSE:GS) are the investment banks leading the Facebook IPO.