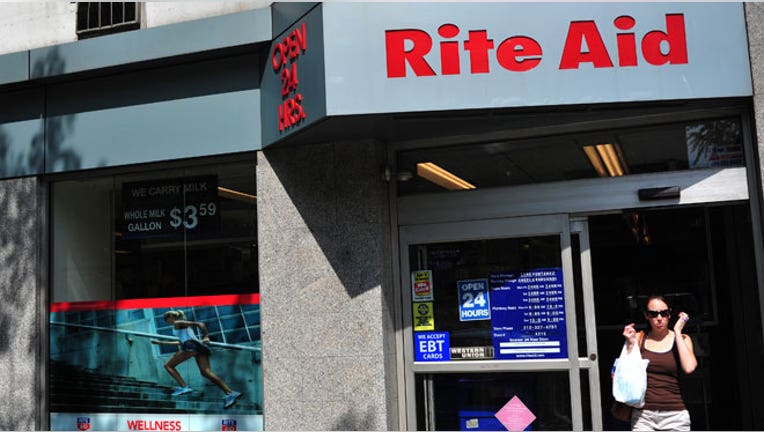 Rite Aid (NYSE:RAD) disclosed a 55% tumble in fourth-quarter earnings on Thursday, but the drug retailer's adjusted profits easily exceeded expectations and management issued upbeat guidance.
Shares of the No. 3 U.S. drug-store chain soared 12% as Wall Street cheered the big earnings beat as well as a newly-unveiled acquisition of a retail clinic operator.
Rite Aid said it earned $55.4 million, or 6 cents a share, last quarter, compared with a profit of $123.1 million, or 13 cents a share, a year earlier.
Excluding one-time items, Rite Aid earned 10 cents a share, up from 7 cents the year before and well above the Street's view of just 4 cents.
Revenue increased 2.2% to $6.57 billion, essentially matching consensus calls from analysts for $6.54 billion. Same-store sales rose 2.1% as pharmacy sales jumped 3.5% and front-end sales dipped 0.7%.
"These accomplishments reflect the significant progress we`re making in executing key initiatives and delivering on our promise to actively work with our customers to keep them well," Rite Aid CEO John Standley said in a statement.
Looking ahead, Rite Aid sees fiscal 2015 EPS of 31 cents to 42 cents on revenue of $26 billion to $26.5 billion. Those numbers compare favorably with expectations on Wall Street for full-year EPS of 35 cents on sales of $25.78 billion.
Management also projected adjusted earnings before interest, taxes, depreciation and amortization of $1.325 billion to $1.4 billion, compared with the Street's view of $1.33 billion.
Meanwhile, Rite Aid announced a deal to acquire Houston-based retail clinic operator RediClinic.
RediClinic, which has 30 locations in the greater Houston, Austin and San Antonio areas, will become a subsidiary of Rite Aid. The companies did not disclose the value of the transaction.
"Retail clinics play a critical role in today`s health care delivery system and will play an important role in Rite Aid`s overall health and wellness strategy," Standley said.
Shares of Camp Hill, Pa.-based Rite Aid soared 12.19% to $7.18 in premarket trading on Thursday. The rally should extend Rite Aid's 2014 strong advance of 18.5%.