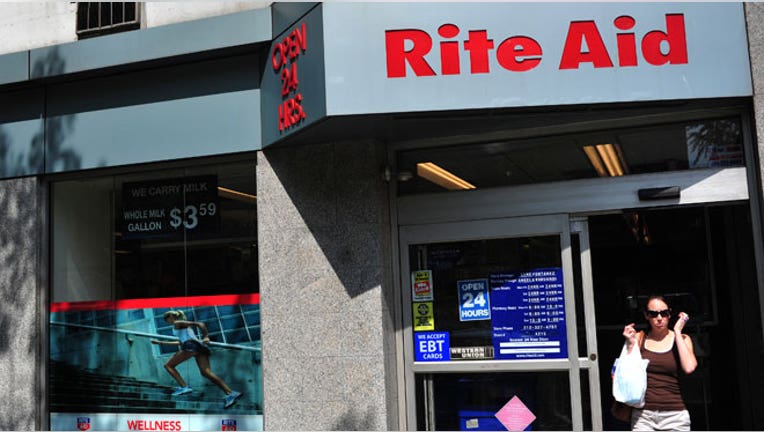 Rite Aid (NYSE:RAD) revealed slightly higher third-quarter sales on Thursday, but axed its outlook.
The report comes a day after larger rival CVS Caremark (NYSE:CVS) said it expects to thrive in the second half of its fiscal 2014 period as it seeks out new health-care opportunities within the Affordable Care Act.
Camp Hill, Penn.-based Rite Aid seems less optimistic.
The third-largest pharmacy chain operator behind CVS and Walgreen (NYSE:WAG) cut its full-year per-share earnings outlook to between 17 cents and 23 cents from an earlier 18 cents to 27 cents, below the consensus view of 24 cents.
It now sees revenue between $25.3 billion and $25.425 billion, bracketing the Street's view of $25.36 billion, according to a Thomson Reuters poll.
Shares of Rite Aid fell more than 10% to $5.18 in recent trade. However, they remain up a whopping 295% on the year.
The retailer posted third-quarter net income of $71.5 million, or four cents a share, compared with a year-earlier profit of $61.9 million, or seven cents. Earnings were impacted by three cents a share due to negative preferred stock redemption impacts. Analysts on average were calling for EPS of four cents.
Revenue for the three months ended Nov. 30 grew by 1.9% to $6.36 billion, just ahead of the Street's $6.32 billion. Same-store sales, a key growth metric, grew 2.3%, led by gains in the pharmacy group.
"Our team of dedicated Rite Aid associates worked together to execute our strategy and deliver growth in same-store prescription counts, increased same-store sales and net income of more than $71 million," Rite Aid CEO John Standley said in a statement.