Rite Aid Cuts Full-Year Outlook for Second Time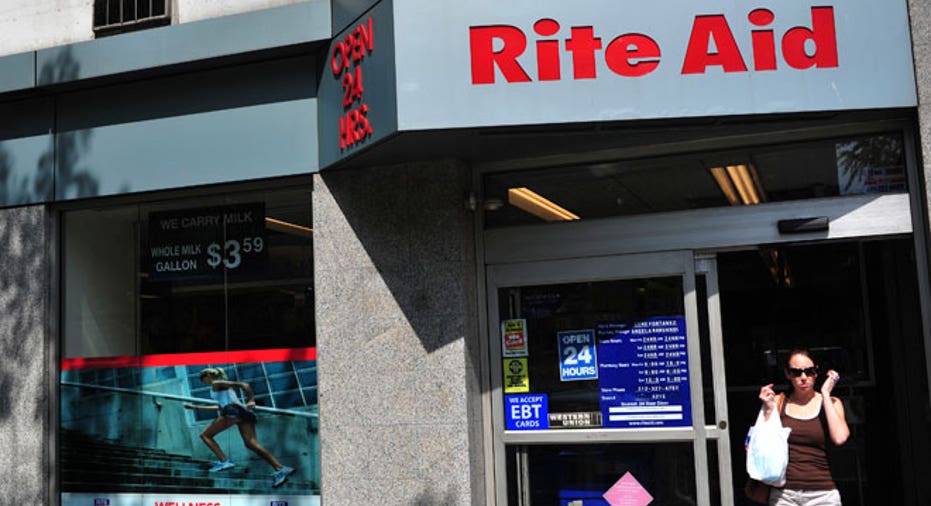 Rite Aid Corp, the third-largest U.S. drugstore chain, cut its full-year profit forecast for the second time, citing lower margins in its pharmacy business, sending its shares down 11 percent in premarket trading.
Same-store sales and margins in the pharmacy business are expected to fall in the second half due to lower reimbursement rates and manufacturing delays on new generic drugs that recently lost exclusivity, the company said on a post-earnings call.
The pharmacy business accounted for nearly 70 percent of the company's total sales in the last financial year.
The company also sells over-the-counter medications, personal care items, food and beverages and convenience products.
For drugstore retailers, generic drugs generate lower revenue but higher profit than branded medicines. But there has been a slowdown in the introduction of generic drugs in the past few months.
Rival Walgreen Co in June reported a lower-than-expected quarterly profit due to a slowdown in the introduction of high-margin generic drugs and lower reimbursement by insurers.
Rite Aid cut its profit forecast for the year ending Feb. 28 to 22-33 cents per share from 30-40 cents.
The company also cut the top end of its sales forecast to $26.3 billion from $26.5 billion. The low end remained unchanged at $26 billion.
Analysts on average were expecting a full-year profit of 34 cents per share on revenue of $26.30 billion, according to Thomson Reuters I/B/E/S.
The company, which operates 4,572 stores in the United States, also tightened its same-store sales forecast range to 3-4 percent from 2.50-4.50 percent.
Rite Aid said second-quarter net income attributable to shareholders quadrupled to $129.2 million in the quarter ended Aug. 30 due to a 3.7 percent increase in the number of prescriptions filled in stores open for at least a year.
Same-store sales rose 4.1 percent, while net sales rose 4 percent to $6.52 billion.
The company's shares were at $6.08 in premarket trading after closing at $6.64 on Wednesday on the New York Stock Exchange.