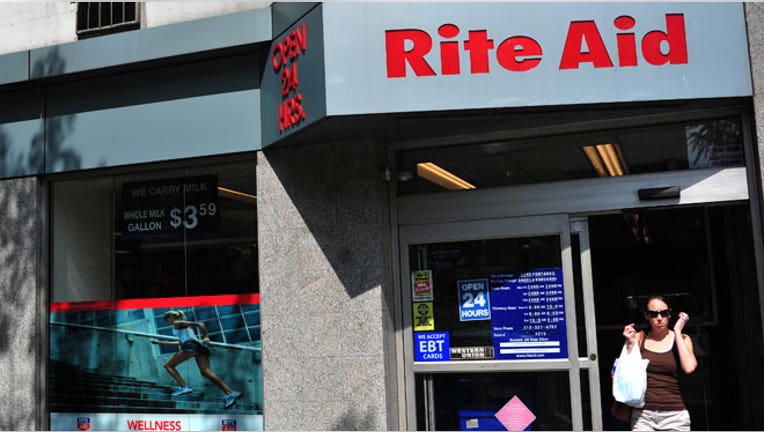 Rite Aid Corp. on Thursday cut its earnings guidance for the year to account for its pending acquisition of EnvisionRx.
The drugstore chain also said its income fell 55% in the May quarter, hurt by higher general expenses and costs associated with the acquisition.
The EnvisionRx deal is expected to close by July. For the full year, Rite Aid now expects revenue between $30.7 billion and $31.2 billion, from its previous estimate of between $26.9 billion and $27.4 billion. Profit is expected to be between 14 and 22 cents a share, compared with its previous estimate of 19 to 27 cents. Analysts polled by Thomson Reuters had expected a per-share profit of 26 cents and revenue of $27.23 billion.
Meanwhile, the company posted a profit for the quarter of $18.8 million, or 2 cents a share, down from $41.4 million, or 4 cents a share, a year earlier. The decline was mostly due to charges related to the EnvisionRx acquisition, which cut per-share earnings by 2 cents.
Revenue rose 2.8% to $6.65 billion.
Analysts polled by Thomson Reuters expected revenue of $6.65 billion and earnings of 3 cents for the quarter.
Sales at stores open at least a year improved 2.9%, including growth of 0.6% in the front of the store and an increase of 3.9% in the pharmacy business. The number of prescriptions filled grew 1.6%. Prescription sales accounted for 69% of total drugstore sales, though it has been pressured by competition from new generic drugs.
Overhead expenses increased 2.7% to $4.79 billion in the latest quarter.
Rite Aid is the nation's No. 3 drugstore chain by sales behind Walgreens and CVS and operates over 4,000 stores nationwide. Like other drugstore chains, Rite Aid has adjusted its offerings in an effort to broaden its business model as the pharmacy and drugstore industry expands into the health and wellness sector.