Rising Mortgage Rates: Straw that Breaks the Recovery's Back?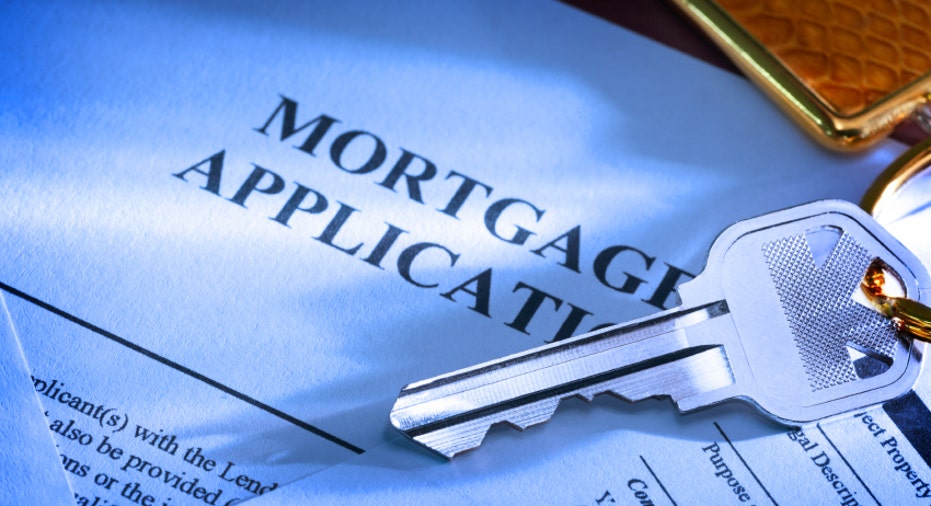 With the unemployment rate still sitting at 7.6% and economic growth at 1.8% for the first quarter, it seems the housing market is the backbone of the economic recovery—but its strength is about to be put to the test.
Mortgage rates have been on a steady climb from their historically-low levels, signaling the potential end of ultra-cheap mortgages.
"Sometimes it is safer to make a prediction where rates will be a year from now than a week from now," says Jed Kolko, chief economist at Trulia. "They can fluctuate so much week to week especially after the Fed. Most people expected rates to be rising over the year, but it's now happening quicker than most people expected. The Fed's announcement wasn't a surprise, but it was a shock, almost everyone knew [tapering] was coming, but didn't know exactly when."
The economic data coming from the housing market have brought a steady flow of good news, with new and existing-home sales surging last month, as homebuyers flood markets to take advantage of low home prices and interest rates. But buyers' confidence levels are going to be tested as mortgage rates continue to march upwards.
Mortgage giant Freddie Mac reported Thursday the average 30-year mortgage loan shot to 4.46% last week from 3.93%--the biggest weekly increase in 26 years. Rates for a 15-year loan jumped to 3.5% from 3.04%--the highest level since August 2011.
Meanwhile, mortgage loan applications took a tumble last week, according to the Mortgage Banker's Association, falling 3% to the lowest level since November 2011. Refinance volume also dropped to its lowest level in two years.
Comments from Federal Reserve Chief Ben Bernanke last week about plans to begin tapering bond purchases caused Treasury yields to increase.
Pat Newport, an economist with IHS Global Insight, says the recent run up in rates will provide an initial burst from buyers jumping into the market over fears rates will continue to climb.
"Rising rates will have a minimal impact of slowing the market down. Rates are still low by historical standards. What could slow the market down are the shortages; demand is outpacing supply by a huge amount, housing completion isn't keeping up."
However, Keith Gumbinger, vice president of HSH.com, says the boon might have already happened. "We may have seen it already in the May numbers that came in so strong, since those are often propped up by homebuyers already well aligned and thoughtfully planning to buy. For people looking for a price signal to get into the market, that really hasn't happened, so even if sales are turned off by the margins, the trajectory of the improvement is likely to soften."
"Some people will be discouraged and will give up the on their home search, but prices are still lower relative to rents…it still remains cheaper to buy than to rent in all of the 100 largest metros in the U.S."
The Tipping Point
According to a note from Deutsche Bank's Chief U.S. Economist Joe LaVorgna, every 100 basis point increase in mortgage rates lowers housing affordability by 10%.
Each buyer's threshold is different for when they get priced out of the market, but Kolko points out that buying is still more affordable than renting.
"Some people will be discouraged and will give up on their home search, but prices are still lower relative to rents…it still remains cheaper to buy than to rent in all of the 100 largest metros in the U.S." He adds that buying will remain cheaper with today's prices until rates climb to 10.5%.
Gumbinger points out that in 2003 the interest rate stood at a 37-year low of 5.24%, without any Fed assistance. "If rates went past the 5% mark in a very short period of time, let's say before the year was out, that would probably cause enough people to get concerned and hurt the market."
The rise in interest rates will price out some buyers, especially since lending practices remain stiff. "The masses aren't scattering with the recent moves, but those that just meet the lending qualifications and need those low prices are likely going to move to the sidelines, and each potential borrower is very important today,"  says Gumbinger.
The window to refinance has also come and gone.
"Rates rising to 4.5% will virtually shut off refinance, and that's an important part of economic growth, when borrowers can rebalance their household balance sheets, they free up money to use to buy a car or save more to handle the next fiscal shock," says Gumbinger.