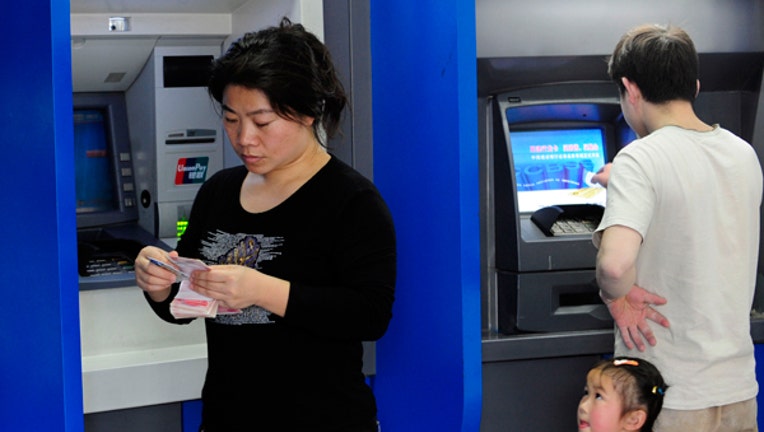 Following MoneyRates.com research that has documented the rise of ATM fees, a new government report confirms that bank customers are paying more to access their funds at these machines.
According to a U.S. Government Accountability Office report released this month, some customers are paying ATM fees as high as $5 per transaction. But banks may be inclined to argue that these fees aren't out of line, as the GAO report also indicates financial institutions are paying more to maintain ATMs and the revenue from these machines is declining.
More ATM fee increases may be coming
When adjusted for inflation, the average ATM fee in 2007 was $1.75. That amount has risen over the last five years to reach $2.10 in 2012. Overall, ATM fees at machines surveyed by GAO ranged from 45 cents to $5.
Those numbers were for ATMs operated by financial institutions. Independent ATMs had slightly higher fees, with an average of $2.24 in 2012. Fees at these machines ranged from $1.50 to $3.00.
While conventional wisdom may indicate ATMs help banks save money by reducing their need for branch staffing, the financial institutions surveyed by the GAO say the cost of maintaining their automatic tellers is rising. Some of the reported costs associated with operating ATMs included hardware and software investments, rent, infrastructure and transaction processing.
ATM operators told the GAO their costs have increased during the past five years while their revenues have declined. Many operators told the government office that in the near future they expect their costs to continue to rise while revenues remain flat or decline further, suggesting that consumers may see more fee increases in the future.
How to avoid ATM fees
At up to $5 a pop, ATM fees can quickly become a serious drain on your wallet. Fortunately, there are ways to avoid paying them.
Use in-network ATMs. Banks and credit unions typically do not require their own customers to pay fees when using the institution's ATMs. In addition, the GAO notes many banks and credit unions belong to larger networks that offer additional locations where customers can access their accounts fee-free.
Swipe your debit card as a credit card. Even financial institutions that offer free ATM transactions may put a limit on how many free PIN-based transactions you get each month. If you always enter your PIN when making purchases with your debit card, you could quickly exhaust your free transactions and start racking up fees. Instead, ask the clerk to run your card as credit when possible.
Switch banks. Finally, you may want to re-evaluate your choice of banks if you find yourself regularly paying ATM fees. Other banks may have a more extensive network of ATMs closer to your home or workplace. Another option may be online banks, some of which, such as Ally Bank, currently refund ATM fees charged by operators outside their network. As a bonus, the best interest rates on savings accounts can often be found at online banks.
ATM fees may be on the rise, but with a little planning and some comparison shopping, savvy consumers should be able to minimize the fees they pay when accessing their accounts.
The original article can be found at Money-Rates.com:Rising ATM fees -- and how to beat them