RIP Yahoo: Why Marissa Mayer Failed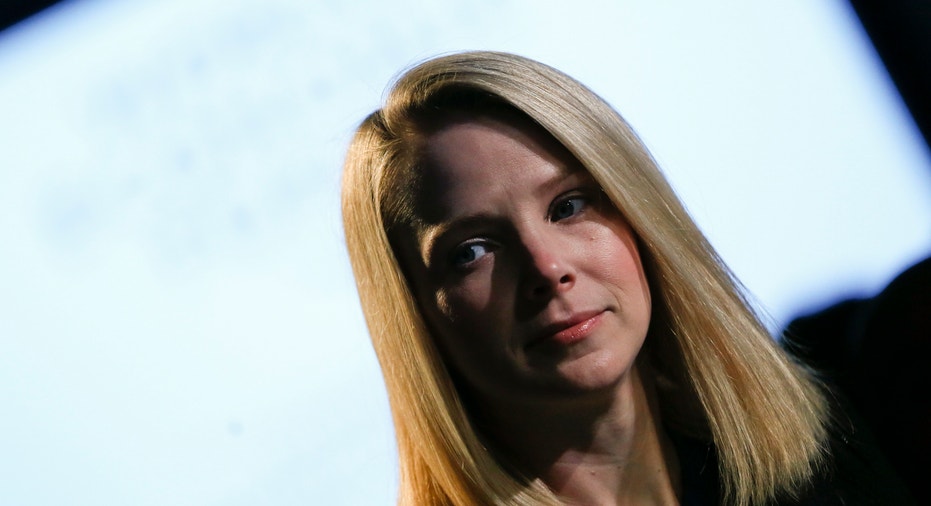 We're getting close to the final episode of Silicon Valley's longest running soap opera, All My Yahoos, starring Marissa Mayer and a host of former leads. Pretty soon, we won't have the internet's version of Susan Lucci to kick around anymore. Longtime followers of the show are definitely feeling a little depressed.
I admit to getting a little teary eyed myself when I learned that Verizon had finally agreed to buy Yahoo's core internet business for $4.8 billion. The plan is to merge Yahoo's operation with AOL – which Verizon acquired last year for $4.4 billion – under AOL chief Tim Armstrong. At that point, Mayer will presumably exit, stage left.
When the deal closes in the first quarter of next year and Yahoo ceases to operate as an independent company, it will bring to an end one of the most storied and elusive turnaround efforts in tech history. For me, the decade-long saga began with an internal memo by the last Yahoo executive who had a clue, Brad Garlinghouse.
In what came to be known as the "Peanut Butter Manifesto," Garlinghouse explained that, in trying to be all things to all people, the internet company had spread itself too thin (thus, the "peanut butter" reference). It had become overgrown and unfocused. It lacked cohesive vision and clear accountability.
As with many companies that see opportunity everywhere and don't know how to say "no," if you'd asked 10 of its executives to define Yahoo's core strategy, you'd get 10 different answers. Everyone knew it was an internet company, but beyond that, it was all over the map. Common as that situation is, it never ends well.
The document, which somehow ended up in the Wall Street Journal, should have been a wake-up call for then-CEO Terry Semel and the rest of Yahoo's senior leadership team. It wasn't. Nobody listened. And eight months later, Semel was replaced by co-founder Jerry Yang, who many thought capable of crystalizing the company's blurry vision.
He couldn't. On the contrary, Yang made a real mess of things, losing more than 100 executives in a crippling talent drain and, along with chairman Roy Bostock, botching a sweet $46 billion acquisition by Microsoft. When the dust settled, Google owned the search market and the advertising riches that went with it. And, like his predecessor, Yang was gone.
That led to a procession of chief executives over the next three years. Some were more interim than others, but all were temporary, nonetheless. Most colorful was the famously foul-mouthed Carol Bartz, who unwisely outsourced Yahoo's search business to Microsoft. Also Scott Thompson, who lied on his resume and was busted by activist investor Dan Loeb.
Finally, on a sunny day in July of 2012, the board appointed Marissa Mayer CEO and everyone rejoiced. The media, employees and investors thought their prayers to the great purple god had finally been answered.
Mayer had built quite a name for herself as a vice president at Google, but some of us wondered whether she was more sizzle than substance. She had a net worth of $300 million and a lavish lifestyle to go with it. Her fashion sense and budget were legendary, as were her many elaborate parties for the Valley elite.
On the other hand, she was a smart, driven workaholic who many believed capable of unraveling the great mystery of Yahoo's elusive identity and turning around the beleaguered internet company. Not a chance.
After missing out on search, social media, ecommerce and mobile, there was nothing left for Yahoo to become. But that didn't stop Mayer from trying … everything. Instead of spreading the company too thin like peanut butter on bread, Mayer used a different food metaphor: throwing spaghetti at the purple walls to see what stuck. Nothing stuck.
By the time Mayer was finished, four years had gone by, $2 billion of capital had been spent, 50 internet startups had been acquired and mostly written off, countless executives had been hired and fired, and who knows how many strategies were planned, launched and abandoned.
Today, all that's left of an internet pioneer that was once valued at $125 billion is an investment in Alibaba, Yahoo Japan, some patents and floors covered in fallen spaghetti.
Maybe that's overly dramatic, but there really isn't much left to Yahoo's core business. Verizon is paying a bit less than last year's revenues, although the telecom giant will also assume $1.1 billion in restricted stock to keep employees around for its move into digital media. And for that purpose, it'll be worth every penny.
Sadly, the mysterious question will finally be answered. What is Yahoo? A subsidiary of Verizon.