RingCentral Announces 2 New Collaboration Products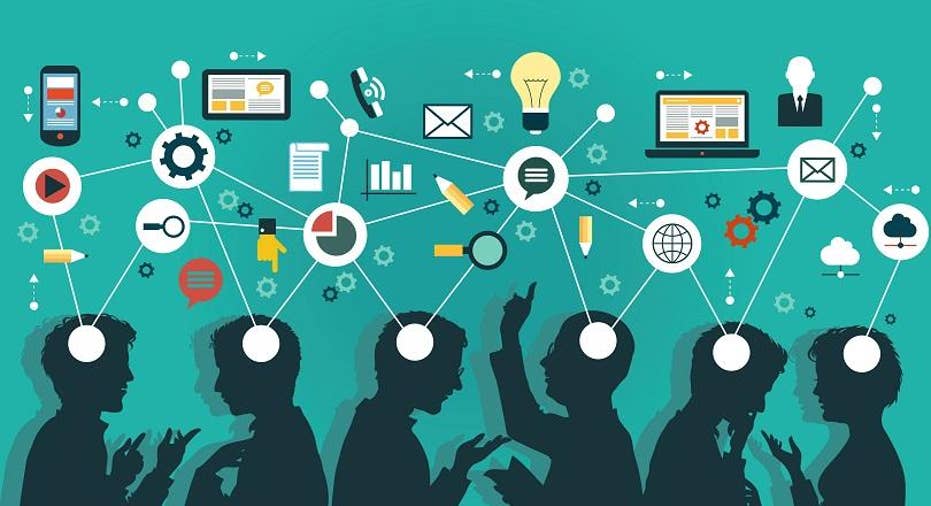 This week, RingCentral announced the launch of two new products aimed at simplifying your day-to-day business communications. RingCentral Meetings, a new standalone meetings application, delivers high definition (HD) video conferencing and team messaging. The company also announced its new Collaborative Contact Center solution, which is aimed at improving customer service and even helpdesk operations.
Both offerings are available now and present a unique offering in their respective spaces. When we sat down with RingCentral, it was clear that collaboration and convenience were two large focuses of these offerings. We took some time to preview the two solutions and check out their features.
Centralized Meetings
RingCentral Meetings' video conferencing feature is powered by Zoom and is essentially identical to that product. You can set up video conferences, share screens, exchange files, and let users join in by phone in the same way that you would with Zoom. What's unique to RingCentral Meetings, though, is its integration with RingCentral's Glip messaging software. In basic terms, RingCentral Meetings is a product that ensures you don't have to switch between a team chat app and a separate video conferencing tool. It's the functionalities of products such as GoToMeeting and Slack married together.
From RingCentral's point of view, the app is designed to blur the lines between team messaging and video conferencing while still offering a tool that is easy to set up and use. "We noticed a lot of demand from customers for something that is very accessible," said Jose Pastor, Vice President of Product Management at RingCentral. "We wanted to offer something that you could get running quickly and for free. We also worked under a philosophy that collaboration is at the center of what we do."
While the concept might not be the most mind-blowing one you'll read about this week, having both types of functionalities under one app makes sense and could be very convenient for teams that do a lot of video conferencing. RingCentral Meetings offers three pricing plans. If you'd like to try it out, the free plan supports meetings with up to 100 participants and you can have meetings that run as long as 40 minutes. Pastor also mentioned that, if users choose to upgrade to their flagship RingCentral Office product after using the RingCentral Meetings app, then they can do so seamlessly and all of their data will be transferred with the upgrade.
Proactive Customer Engagement
Traditional contact centers can be plagued with miscommunication and a lack of collaboration between agents and other departments in an organization. RingCentral also this week announced the release of its Collaborative Contact Center, which aims to solve this problem by essentially integrating its existing Contact Center solution with Glip . With Collaborative Contact Center, the company intends to make customer problem solving faster and easier than what today's businesses are used to.
One interesting feature in particular is what RingCentral calls "Expert Access." Let's say a sales representative is contacted by a customer who has a question about using the software he or she purchased. With Glip integration, that rep can directly contact someone on the product team—who is likely far better equipped to help the customer—and bring that person into the conversation. If this works as well as RingCentral says it does, then it could help a company's customers feel much more engaged than they would in a more traditional service model.
Building on top of that, users can create teams in real time to handle customer items. For example, a customer service rep could not only get an expert connected with the customer on the phone, but they could also set up video and web meetings in which that expert would be able to share files and provide real-time demos to the customer instantly. This could be especially beneficial in cases where the customer has a very complex problem or the solution has many different steps.
RingCentral Pulse is an upcoming service that provides intelligent bots that can be configured to monitor call center metrics in real time. It offers automated alerts and notifications to select individuals within Glip. At its core, RingCentral Pulse is designed to help companies be more proactive in solving customer service problems. A series of available bots can monitor various key performance indicator (KPI) parameters and act on them.
For example, the bots can be configured to look for a sales queue backup if the number of queued contacts in the system reaches beyond a preset number. If the queue exceeds that number, then it can notify specific team members or the entire team depending on the administrator's settings. The beta version of this service is expected to be available sometime in the second quarter of 2018.
"What's really different here is that customers can now identify problems, delegate responsibility, and address the issue—all within the same application," said Max Ball, Director of Product Marketing at RingCentral. "We're really excited to be bringing this functionality to our customers."
Pricing for the Collaborative Contact Center is not available at this time.
This article originally appeared on PCMag.com.