RIM to Launch 10-Inch BlackBerry PlayBook This Fall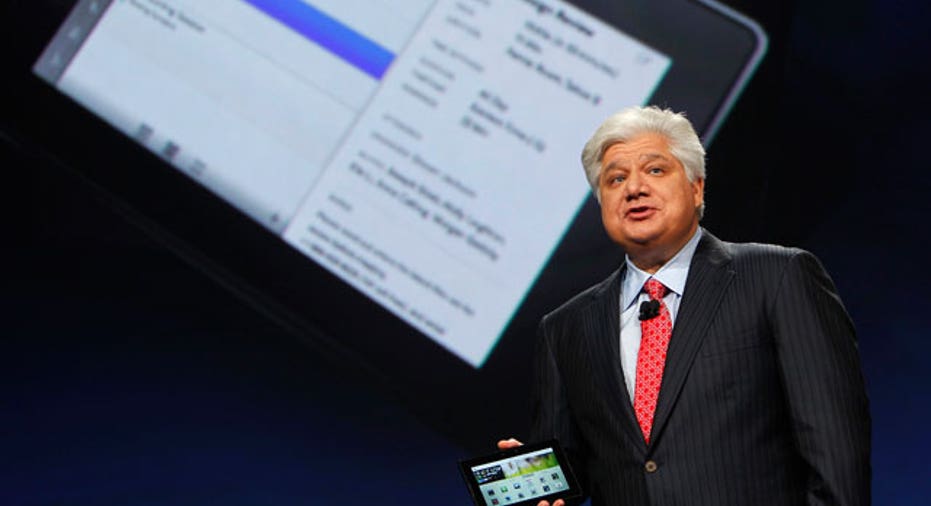 With BlackBerry World 2011 coming to a close, you knew there had to be some unannounced news waiting to come out of the conference, right? We have been told by multiple sources that RIM is planning on releasing its follow-up to the BlackBerry PlayBook around the holidays this year.
That's clearly less than a year from the April launch of the original PlayBook — and the 4G versions aren't even out yet — but there is a key differentiating factor here… the screen size. It's entirely possible that RIM wants to play in both segments of the tablet market, and the PlayBook 2 could probably be thought of as an additional PlayBook model as opposed to the second-generation tablet.
We have been told this tablet will be in the 10-inch range as opposed to the current model, which sports a 7-inch screen. The first model is selling pretty well according to some analysts, and a bigger version of the tablet along with an update OS that includes an email client, BBM and more could really hit the sweet spot.
This information is unconfirmed, but we have been told that the just-announced BlackBerry Bold 9900 / 9930 won't be launching until mid-August at the earliest. We previously reported the device would launch in the June / July timeframe and it still looks like that was the original plan, but apparently the launch was delayed for reasons unknown.
Additionally, we were told that the rest of RIM's 2011 lineup we exclusively leaked and previewed won't be announced until BlackBerry's DevCon conference on October 18th. Apparently the higher ups at RIM have been vocally unhappy about the "disproportionate" reallocation of resources to the PlayBook away from the OS 7 lineup. We'll see how this all shakes out soon enough.
This content was originally published on BGR.com
More news from BGR:- Major iOS, Mac OS announcements coming at WWDC, analyst claims- 'Anonymous' denies involvement in Sony cyberattacks- Apple, Google, others hit with antitrust class action lawsuit over 'no solicitation' agreements