RIM Shares Soar on Takeover Speculation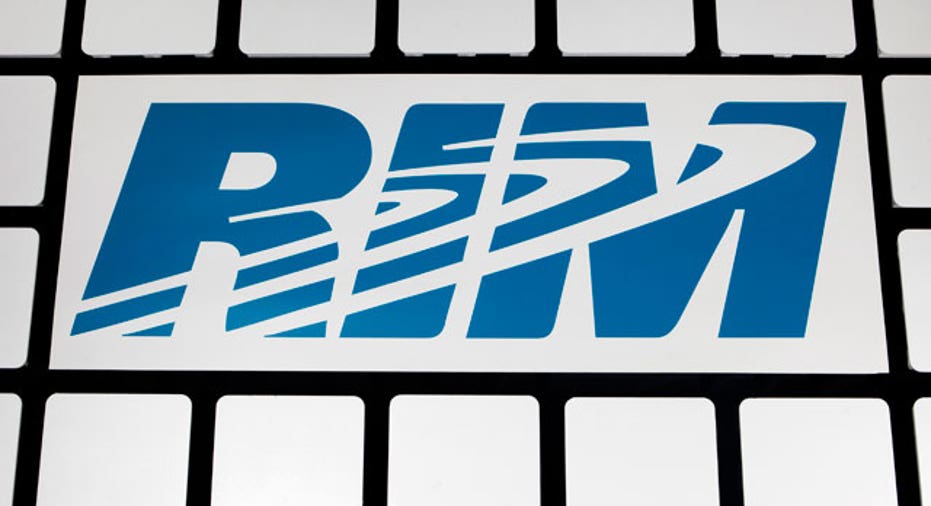 Shares of Research In Motion surged on Wednesday on takeover speculation a day after the BlackBerry maker's stock fell below $20 for the first time in almost six years.
The stock jumped nearly 14 percent after The Independent newspaper published a report saying Vodafone could consider buying RIM, citing market talk.
Vodafone declined to comment on the report, but industry observers said it would be highly unusual for a wireless company to buy a handset manufacturer.
RIM's stock has been buffeted in recent days as speculation swirled about how the struggling Canadian smartphone maker would respond to a sharp decline in its share price this year.
RIM has lost more than 60 percent of its value in 2011, with profit warnings, delayed products and a poor reception for its PlayBook tablet computer contributing to the volatility.
The stock is ``so beaten down and cheap that you can really spook the huge short interest, everyone hates it and with the valuation where it is you can spook people,'' Avian Securities analyst Matthew Thornton said.
The stock had risen $2.83 to $23.83 on the Nasdaq by 1:30 p.m. Wednesday.
On Tuesday, the stock jumped nearly 10 percent on speculation it had hired an investment bank. Later it retreated as Apple unveiled its new iPhone, only to rise by the end of the day when the new model failed to impress investors.
RIM shares jumped sharply last Tuesday on speculation that activist investor Carl Icahn may take a stake. It fell two days later when an analyst suggested RIM could abandon production of its PlayBook and cancel additional tablet projects.
RIM brushed off the suggestion as ``pure fiction,'' while Icahn has declined comment and not filed the required paperwork for a meaningful stake.
Sanford Bernstein analyst Pierre Ferragu expressed doubt that an activist investor would buy a stake to shake things up or that a strategic buyer would swoop in for a bargain buy.
``We don't see any likely buyer out there, and a change in strategy or management is unlikely,'' he wrote in a note to clients assessing RIM's options.
RIM retains a market capitalization of $11 billion and co-CEOs Mike Lazaridis and Jim Balsillie together hold a more than 10 percent stake and also share a role as chairman of the board. That could prevent or delay any drastic change.
Bernstein's Ferragu calculated that RIM is trading at 3.6 times the cash stream it earned from service fees in the last year, and that a buyer paying a 50 percent premium would get almost half its purchase price back just from those fees in the next three years.
Bernstein expects RIM's services revenue to decline beginning in the fiscal year starting in late March, and he warns that the window of opportunity for RIM to fix its product portfolio is most likely closed.
(Additional reporting by Victoria Howley and Kate Holton in London; Editing by Frank McGurty)