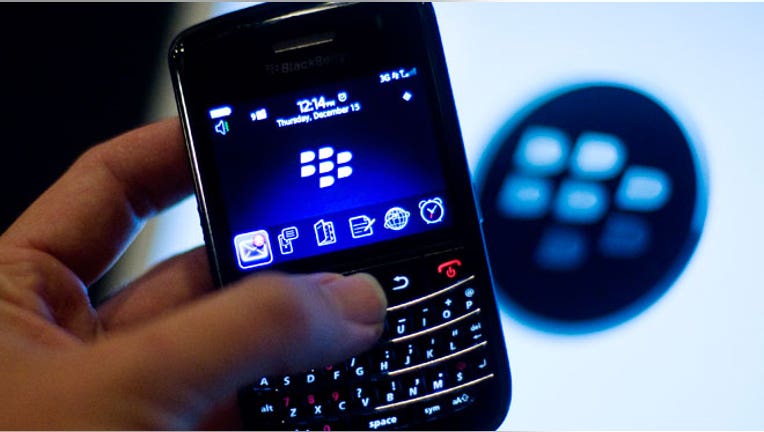 Shares of Research in Motion (NASDAQ:RIMM) crumbled to levels unseen since late 2003 on Friday as analysts openly speculated about the ability of the BlackBerry maker to stay alive after delaying the launch of a crucial new device.
The latest selloff for RIM leaves the stock down roughly 95% from its all-time peak of $148 that was set in June 2008, long before intense competition from Apple's (NASDAQ:AAPL) iPhone and Google's (NASDAQ:GOOG) Android devices dramatically eroded demand for BlackBerries.
"If RIM continues to be run as it is, we believe that the company will eventually fail," Nomura Equity Research said, according to Reuters.
A crush of analysts took an axe to their price targets on the Canadian company on Friday, a day after RIM revealed a steeper-than-expected quarterly loss of $518 million on a 33% slump in sales. RIM also announced plans to slash 5,000 jobs, representing nearly a third of its remaining workforce.
The Waterloo, Ont.-based company spooked Wall Street by saying its much-anticipated BlackBerry 10 won't be released until the first quarter of 2013 due to complications with integrating new features. RIM had been banking on this device to spark a turnaround in the coming months.
"We do not expect RIM to successfully drive a turnaround of its financials, even with the launch of BB10 next year," Nomura wrote.
Analysts at Bank of America Merrill Lynch (NYSE:BAC) downgraded RIM to "underperform" from "neutral" on Friday.
"RIM's prospects appear to be turning from bad to worse," BofA Merrill wrote, according to Dow Jones Newswires.
Citigroup (NYSE:C) slashed its price target to just $5 from $9.50 and maintained its "sell" rating.
Once seen as the crown jewel of Canada's business community, RIM's market cap has shrunk to just $4 billion.
Shares of RIM were recently off 15.12% to $7.76, leaving them 46.5% in the red in 2012 and off 73% over the past 12 months. By comparison, Apple's shares have surged 72.5% in the past year, lifting the tech giant's market value to more than $530 billion.