RIM: PlayBook Discontinuation Talk Is 'Pure Fiction'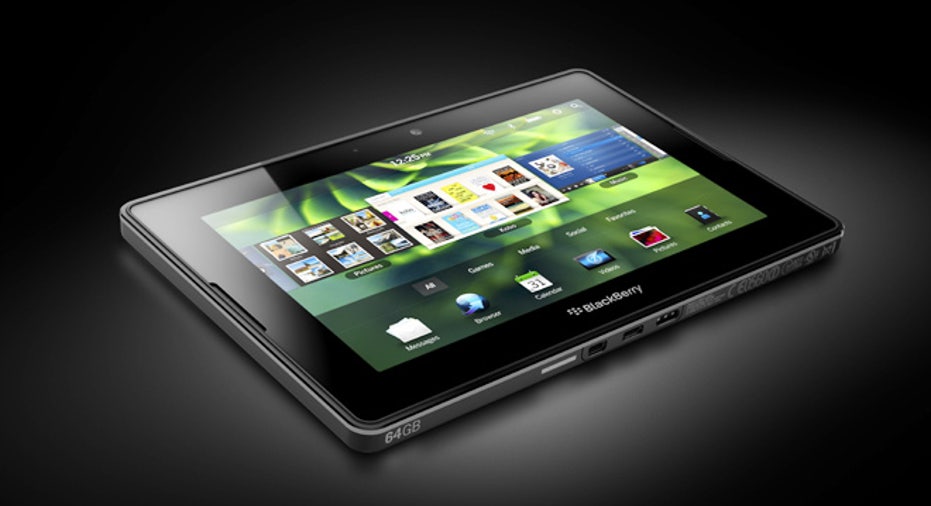 BlackBerry maker Research In Motion brushed off suggestions Thursday that it would discontinue production of its PlayBook computer tablet as ''pure fiction'' after an analyst said the company may be considering an exit from the market.
``Rumors suggesting that the BlackBerry PlayBook is being discontinued are pure fiction,'' RIM spokeswoman Marisa Conway said in an emailed statement. ``RIM remains highly committed to the tablet market and the future of QNX in its platform.''
QNX is the operating system used in the PlayBook. RIM has said it will launch ``superphones'' next year using the QNX software to replace its aging existing phone software.
A Collins Stewart analyst said Thursday that RIM may have halted PlayBook production and canceled additional tablet projects.
``We believe RIM has stopped production of its PlayBook and is actively considering exiting the tablet market,'' Collins Stewart semiconductor analyst John Vihn wrote in a note.
He cited last week's news that contract manufacturer Quanta Computer had laid off a significant number of workers at a factory focused on producing the PlayBook.
``Additionally, our due diligence indicates that RIM has canceled development of additional tablet projects,'' Vihn wrote.
The PlayBook has failed to make much headway in a tablet market dominated by Apple's iPad. Amazon.com launched a content-rich and cheaper tablet called the Kindle Fire Wednesday.
RIM said it shipped 500,000 PlayBooks in the last six weeks of its fiscal first quarter and another 200,000 in its full second quarter.
A number of retailers selling the PlayBook have cut prices recently in what analysts see as a bid to push out rising inventory.
Hewlett-Packard abandoned its TouchPad last month after just seven weeks on shelves.
RIM shares were down 2.6 percent at $21.32 on the Nasdaq early Thursday afternoon and are down more than 60 percent so far this year. (Reporting by Alastair Sharp; editing by Peter Galloway)