RIM Near Blackberry Music Service Launch: Sources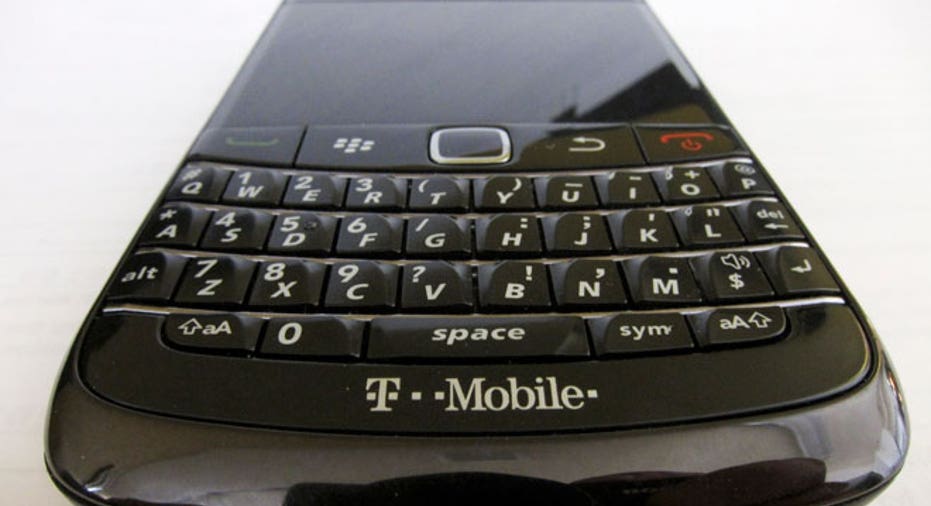 BlackBerry maker Research In Motion is close to rolling out its own music streaming service that will work across its mobile devices, according to four people familiar with the plans.
The new service is likely part of an attempt by RIM to improve its BlackBerry Messenger service as it competes with the mobile media platform strengths of rival Apple Inc and Google Inc's Android.
RIM is in late-stage negotiations with major labels, including Vivendi SA's Universal Music Group, Sony Corp's Sony Music, Warner Music Group and EMI Group. The new service is expected to be announced by Labor Day in the United States, Sept. 5.
RIM has been enhancing its BlackBerry Messenger offering, popularly known as BBM, since announcing its ``social platform'' at last September's DevCon event where it unveiled the PlayBook tablet computer.
A RIM spokeswoman declined comment on the report but said BBM is one of the largest mobile social networks in the world.
RIM's BlackBerry smartphones have been hit by a sharply declining market share in the United States, even as the company has expanded sales in other parts of the world, partly because of BBM's popularity.
Analyst Matthew Thornton at Avian Securities said he doubted the music service would attract new users but might help the company keep its existing BlackBerry customers interested.
``I just don't think trying to replicate Apple is really going to change their situation near term,'' he said.
``For RIM it's going to be the new OS 7 product first and foremost ... and then it's about QNX and making that transition.''
RIM has just launched an updated operating system on three new touchscreen devices intended to catch up with the technical specifications of Android and other rivals. The company plans to launch the first BlackBerrys using the QNX software, used on its PlayBook tablet, early next year.
The PlayBook comes loaded with the music store of 7digital, half-owned by HMV. 7digital's store includes some 13 million tracks, and purchases made via a PlayBook can be moved to other devices.
BlackBerry smartphones do not offer a RIM-enabled way to buy music, although audio and other files can be loaded onto the devices from a computer.
BlackBerry users can also download music apps from RIM's store, including Slacker, Rhapsody and Pandora.
The Waterloo, Ontario-based company says some 45 million people use BBM, which allows BlackBerry users with data plans to pass text messages, pictures and other files to each other without incurring charges from their network carrier -- 70 percent of them use it daily.
Its latest version allows independent developers to incorporate BBM into their applications, meaning users can stay in a news, sports or games app while sharing it with their BBM contacts.
BBM is touted as a major attraction for younger BlackBerry users and customers in emerging markets because of its lower cost and immediacy. The service runs over RIM's proprietary network and tells a sender when a message has been received at the other end.
RIM's shares closed 3.8 percent lower on Thursday at $25.76 on Nasdaq and down 3 percent at C$25.49 in Toronto. The stock has lost more than half its value since the start of the year.
($1=$0.99 Canadian) (Editing by Gerald E. McCormick, Robert MacMillan and Rob Wilson)