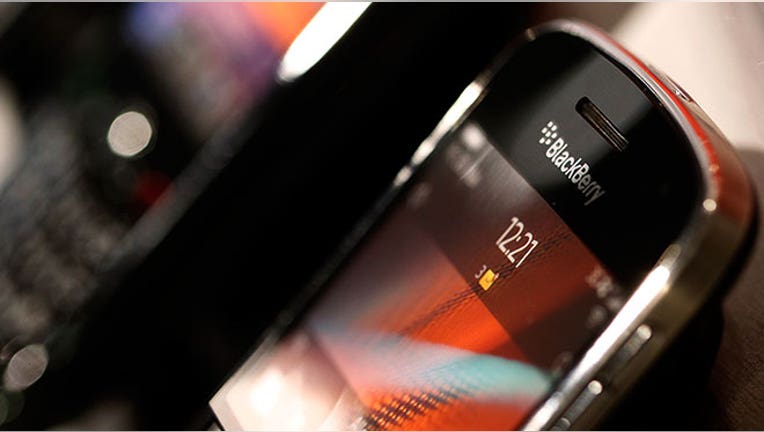 Ailing smartphone maker Research in Motion (NASDAQ:RIMM) narrowed its second-quarter loss on higher BlackBerry sales and said that it is on track to launch its latest-generation phone early next year.
The Waterloo, Ontario-based company posted a net loss of $235 million, or 45 cents a share, compared with a year-earlier loss of $518 million, or 99 cents, topping average analyst estimates in a Thomson Reuters poll by a penny.
The company posted an adjusted loss of just $142 million, or 27 cents, which includes the impact of $136 million in pre-tax charges related to its turnaround.
Revenue for the three months ended Sept. 1 was $2.87 billion, down 3% from $4.17 billion a year ago, topping the Street's view of $2.5 billion.
"Despite the significant changes we are implementing across the organization, our second quarter results demonstrate that RIM is progressing on its financial and operational commitments during this major transition," RIM Chief Executive Officer Thorsten Heins said in a statement. "Make no mistake about it, we understand that we have much more work to do, but we are making the organizational changes to drive improvements across the company."
Shipments of BlackBerry smartphones grew by 7.4 million compared with 7.8 million in the first quarter, while the BlackBerry subscriber base increased by about 80 million customers globally. BlackBerry PlayBook tablet shipments reached 130,000 and RIM said hardware made up about 60% of its total revenue.
The company, which has been struggling to regain some market share from now larger rivals Apple (NASDAQ:AAPL) and Google (NASDAQ:GOOG) is gearing up for its highly-anticipated launch of the BlackBerry 10 platform, which the company said is on track to launch in the first calendar quarter of 2013.
Looking ahead, RIM said it anticipates continued pressure on operating results for the remainder of the fiscal year due to the increasing competitive environment, lower handset volumes and higher marketing expenses related with the BlackBerry 10 launch.
RIM forecasts reporting an operating loss in the third quarter of fiscal 2013 as the company continues to move forward with its overhaul and launch the latest-generation BlackBerry, however it did not provide specific guidance figures.
Shares of RIM soared more 12% after hours Thursday to $8.00.