RIM Changes Name of Next BlackBerry Line After BBX Copyright Spat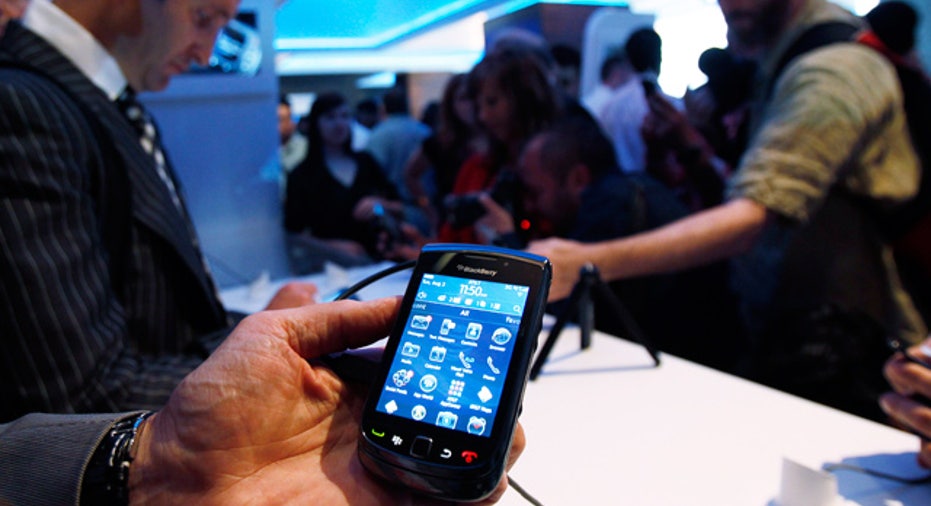 A federal judge in New Mexico temporarily barred BlackBerry-maker Research In Motion (RIM) from using the name BBX for its next-generation smartphones at a conference in Asia, and RIM appears to have acquiesced, changing the name of its next line of phones to BlackBerry 10.
The judge approved Tuesday a request for a temporary restraining order from the Albuquerque, N.M.-based software company Basis International, which says it already trademarked the name BBX.
In a statement, RIM appeared to have conceded this point and renamed its next-generation phones.
"RIM doesn't typically comment on pending litigation, however RIM has already unveiled a new brand name for its next-generation mobile platform," RIM said in the statement, saying the new name will be BlackBerry 10.
It was not immediately clear whether RIM would seek a settlement with Basis to use the name BBX or if the shift to the name BlackBerry 10 was a permanent one. A RIM spokesman did not respond to a request for clarification.
RIM is counting on its next line of phones, which it dubbed BBX at a conference in October, to turn the company's fortunes around. RIM has suffered from dwindling market share in the US, a tanking stock price and a rash of negative analyst reports.
RIM said its new phones will arrive early next year, but most analysts think a launch in the second half of 2012 is more likely.
In a statement, Basis quoted the court ruling as saying, "The BBX mark is identical to the mark which RIM is allegedly using to present its BBX product ... and despite the fact that the two companies are not direct competitors, the parties' respective BBX products are highly related and target the same class of consumers, that is, business application software developers."
The ruling bars RIM from using the BBX name at a developers conference in Singapore on Wednesday and Thursday.
Copyright (c) 2011 Dow Jones & Company Inc.