RIM: BlackBerry Service Fully Restored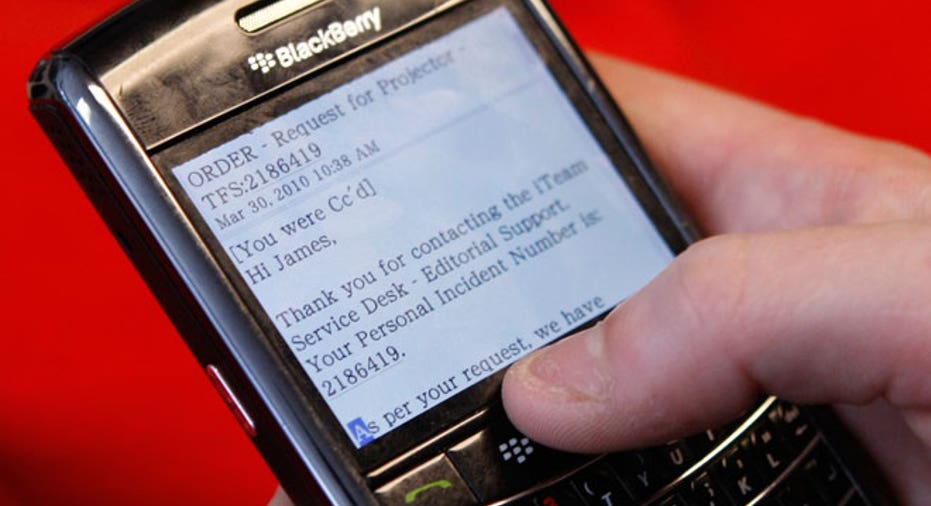 Research in Motion (NASDAQ:RIMM) said Thursday that BlackBerry service has returned to normal levels around the world after four days of global outages that impacted millions of its customers and marked RIM's largest-ever service disruption.
Earlier Thursday morning, the company had said that while it was starting to see "steady improvements," it was too soon to say the problems had been fully resolved.
The company's co-chief executive and founder, Mike Lazaridis, apologized for the outages and admitted that RIM has let many of its customers down. RIM support teams are continuing to monitor the issue to ensure ongoing service stability.
Some customers in Canada and Latin America who are sending messages to other regions may still see intermittent message delays, the company said. If customers in the U.S. are continuing to experience disruptions, RIM said it is because the backlog has not yet been fully cleared.
RIM suggested customers remove the battery and restart the BlackBerry so that the device can re-synchronize with the system.
"Our inability to quickly fix this has been frustrating," Lazaridis said. "The company is trying to minimize the chances of this happening again."
The company said on a conference call Thursday that it still does not know the exact reason why the switch failed in the first place. However, it plans to work with vendors to try and get to the root cause of the issue and will conduct an investigation to determine why it took so long to return the service.
RIM's chief technology officer, David Yach, said Wednesday that the outages are not believed to be a result of hacking.
The BlackBerry maker has blamed the problems on a "core switch failure within RIM's infrastructure" in Europe. While the system is designed to revert to a back-up switch in the case of such failures, RIM said the backup did not function as previously tested, which caused a large backlog of data to be generated that it is now working to clear.
While the issue in Europe was normalized on Wednesday, reverberations of the backlog have seeped into RIM's other markets and resulted in other outages. Yach said customers around the world saw "varying degrees of impacts," or were not impacted at all.
All delayed emails were expected to be delivered once the service was restored, the company said.
The disruptions this week add to a growing pile of problems faced by RIM as it struggles to compete with larger rivals Apple (NASDAQ:AAPL) and Google (NASDAQ:GOOG) and cling to the No. 3 spot in the smartphone sector.