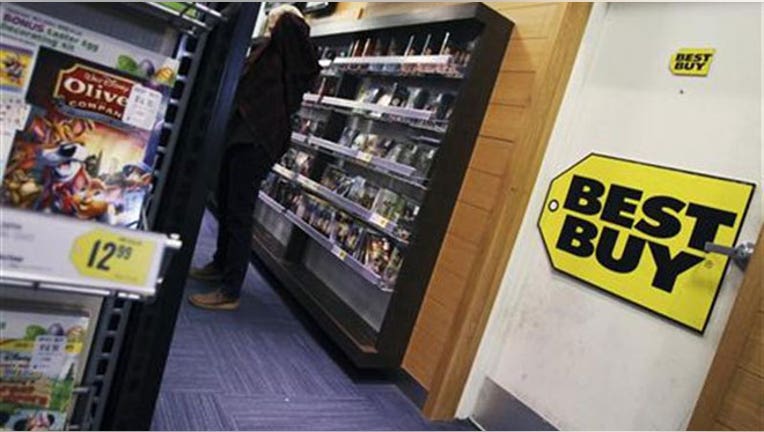 Best Buy (NYSE:BBY) founder Richard Schulze, after a failed attempt to make a takeover bid, is back at the retailer as its Chairman Emeritus.
In a statement released Monday, Best Buy said Schulze's return is in support of the company's turnaround efforts, which it is calling Renew Blue.
Schulze, who founded Best Buy in 1966 and is the retailer's largest shareholder with a roughly 20% stake, also nominated Brad Anderson and Al Lenzmeier to the board.
Best Buy CEO Hubert Joly said Schulze's "passion, wisdom and insight are legendary," adding that it was "wonderful" to see the founder at the company's Richfield, Minn., headquarters recently.
"My dedication to the company that I founded and love is unwavering and, together with Hubert and the Board, I determined that the best way to support Best Buy would be to return in support of the initiatives underway," Schulze said in a statement.
According to Reuters, Joly said Best Buy will compensate Schulze $2.125 million "in recognition of efforts over the last year."
Analyst Alan Rifkin of Barclays Capital issued a note to clients, applauding Schulze's return and raising his price target to $28 from $20. Rifkin also expressed optimism over Schulze's board nominees and expectations for further cost-cutting measures.
"We view today's announcement as a clear positive for Best Buy, as it suggests that Mr. Schulze is unlikely to sell his 20% stake in the company at any point in the near future," Rifkin said in his research note, adding that the moves suggest Best Buy "is indeed in good hands."
Rifkin believes Schulze's return will be a "huge morale boost" because of his popularity among Best Buy employees.
Shares of Best Buy were up 39 cents, or 1.7%, to $23.19 Monday afternoon.
In June, Schulze was forced out as Best Buy's chairman following an internal probe that revealed he did not inform the company's board of allegations against then-chief executive Brian Dunn related to an inappropriate relationship with a female employee.
Schulze had been looking to put together a group of buyout firms and make a takeover offer, but let a deadline pass early this month.
Best Buy's transformation efforts were spurred by its continued struggles amid fierce competition from online retailers such as Amazon.com (NASDAQ:AMZN). The company has become a symbol for what is known as "showrooming," when consumers visit brick-and-mortar stores to try products but make purchases online.
Best Buy reported this month a narrower fourth-quarter loss on fewer one-time charges. However, core earnings and same-store sales fell.