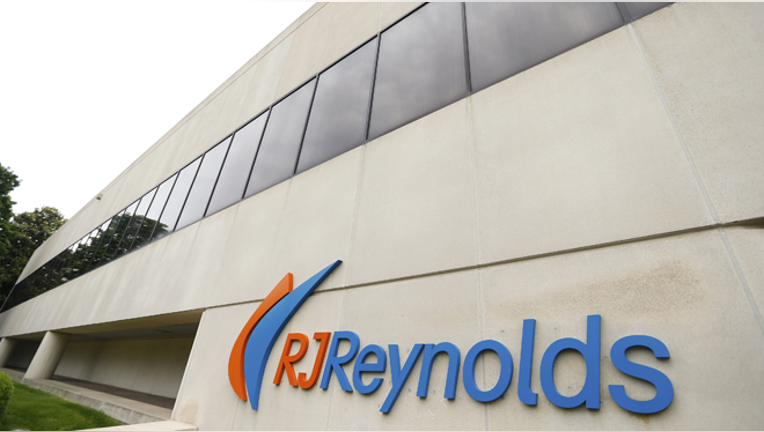 U.S. cigarette maker Reynolds American Inc is in talks to acquire rival Lorillard Inc in a multi-billion dollar deal that would include the sale of some brands to Britain's Imperial Tobacco Group Plc , the companies said on Friday.
In a statement confirming what people familiar with the matter previously told Reuters, Reynolds, No. 2 player in the United States with brands including Camel and Pall Mall, said the talks were consistent with its strategy of weighing options that would help boost shareholder value.
Buying Lorillard, which has a stock market value of $22.9 billion, would give Reynolds the leading U.S. menthol cigarette Newport and its leading e-cigarette blu.
It would also give it added scale to compete with Marlboro maker Altria Group Inc, in a market that is shrinking as more Americans quit smoking but which remains one of the biggest and most profitable tobacco markets in the world.
"Reynolds is getting both a fantastic brand in Newport and strong intellectual property in the e-cig category," said analyst Philip Gorham at research firm Morningstar. "It's a good deal strategically, we just need to know what they're paying."
At banking group Wells Fargo, analyst Bonnie Herzog estimated Reynolds would pay a premium of about 20 percent to Lorillard's latest closing price of $63.09 per share, which would value the company at $27.2 billion.
Cigarette sales volumes are declining in many mature markets due to rising health consciousness and weak economies. Yet their high price places them among the most profitable consumer goods. And electronic cigarettes, or e-cigarettes, are growing rapidly despite the threat of increased regulation.
SUPPORTING THE DEAL
British American Tobacco Plc (BAT), which owns 42 percent of Reynolds, said that if such a deal proceeds, it would expect to support it by buying additional shares in Reynolds with the aim of maintaining its current stake.
Reynolds, Lorillard and BAT all said there were no assurances that a deal will be reached. They added that unless circumstances dictate otherwise, they did not intend to comment further.
Imperial, known for its Gauloises and Davidoff cigarettes, said it was in talks with Reynolds and Lorillard about buying certain assets they might sell but also saw no guarantee the proposed deal would come off.
A source familiar with the situation said Imperial was lining up about $7 billion to finance the potential purchase of brands such as Kool and Salem, which would ease antitrust concerns thrown up by a Reynolds-Lorillard combination.
"This transaction in our view will be very positive for the global tobacco industry and could be just the beginning of future transactions with (e-cigarettes/vapor products) being the underlying catalyst," said Wells Fargo's Herzog.
Imperial shares were up 2.9 percent at 2737 pence at 1258 GMT, while BAT shares were up 0.5 percent. (Editing by Jane Merriman and David Holmes)