Revamped Uber App Adds Destination Shortcuts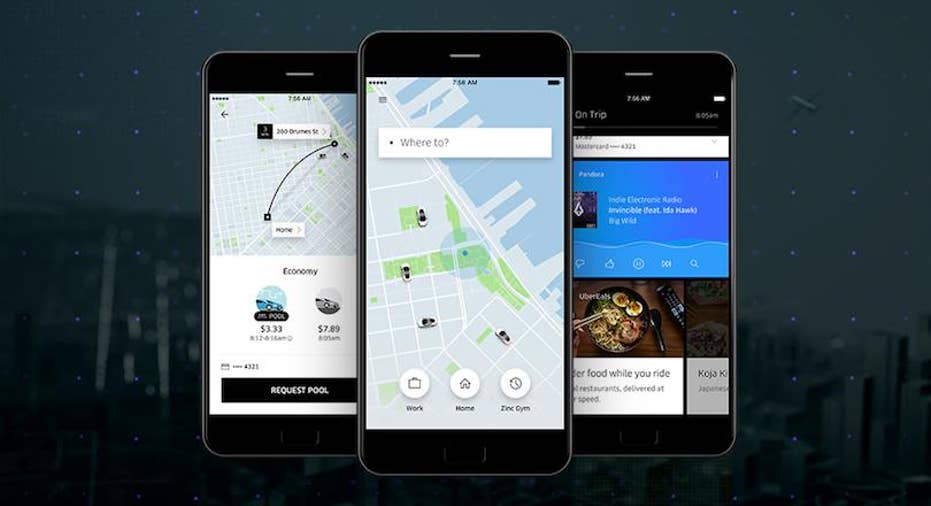 Uber has redesigned its mobile app for the first time in four years with upgrades that learn from your routines and offer more options based on where you're going.
Frequent users will now see "shortcuts" that predict where you might be headed next; one tap will take you to work, home, the gym, or the donut shop. Connect your calendar, and Uber will automatically turn meetings and appointments into shortcuts.
But passengers aren't always en route to a specific venue; sometimes their destination is a person. Sync your contacts with the app, and the next time you're trying to meet up with a bar-hopping friend, they can share a current location and Uber will get you there.
"After all, you use Uber to get somewhere—or to someone. And by starting with your destination, we can tailor the journey to you," senior product manager Yuhki Yamashita wrote in a blog post.
It is also easier to compare the cost of all your ride options with upfront fares; plus, uberPool and uberX provide an estimated time of arrival, "so you have what you need to make the best decision for your wallet and schedule," Yamashita said.
"Once you're on your way, the focus is on helping you make the most of your ride," he continued, tipping new integration with local transit details, Yelp reviews, Foursquare tips, Snapchat filters, and Pandora songs. "And if UberEats is in your city, order food on the way home so you and your burrito can arrive together," Yamashita added.
The update is rolling out globally on iOS and Android now.
This article originally appeared on PCMag.com.