Returning Troops Have More Car Accidents, Study Finds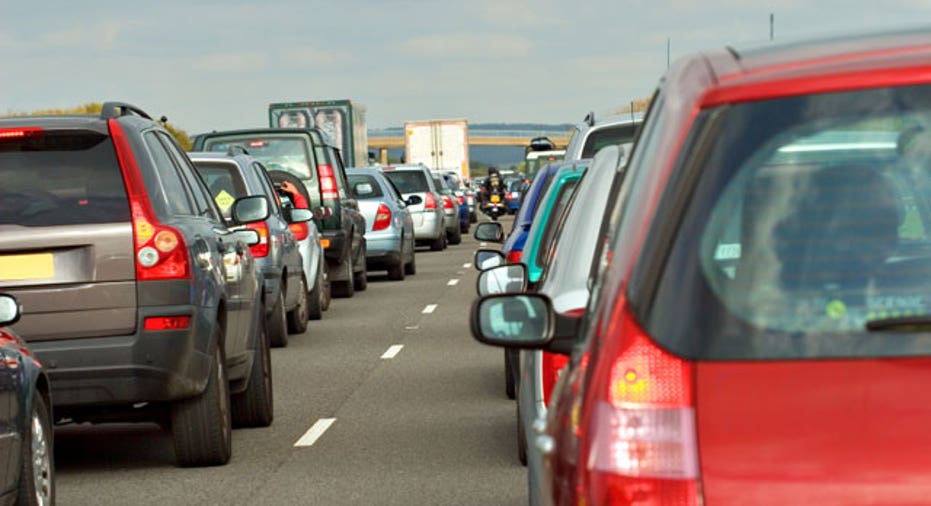 Troops returning from active duty are much more likely to have car accidents, says car insurer USAA, which insures only military service members and their families.
The company's just-released "Returning Warriors" study looked at driving records before and after 171,000 deployments from 2006 to 2010. The results:
Overall at-fault accident rates were 13% higher in the six months after the service members returned than in the six months before they deployed.
Accident rates for enlisted men rose 22%, while rates for officers increased just 3.5%. Younger drivers had a similarly dramatic increase compared with older drivers.
Army service members showed the biggest increase in accidents, up 25%. Marines had 12.5% more accidents, and Navy and Air Force service members increased 3% and 2%, respectively.
Multiple deployments made the numbers worse. Drivers returning from a third deployment were 36% more likely to have an at-fault accident, compared with a 12% bump in at-fault accidents for drivers returning from first deployments.
Separately, the Office of the Surgeon General (Army) identified behaviors that returning troops might bring with them. For example, drivers on overseas deployment typically don't stop at traffic lights or stop signs or for pedestrians, moving as quickly as possible. They don't use signals and they change direction suddenly to keep insurgents guessing.  They are taught to straddle lanes, avoiding the edges of roads and potential improvised explosive devices (IEDs).
In fact, USAA says, "object in road" was the most-cited cause of accidents involving service members in the United States where the cause was reported.
War zone habits come home
University of Minnesota researcher Erica Stern has surveyed service members about their first month of driving back in the United States.  Nearly one-third said others had told them that they were driving dangerously.
"When they come home, they report problems speeding or being unable to drive on highways comfortably. Soldiers also had to keep their convoy intact, and therefore did not yield to people or traffic," Stern said. "These are potentially lifesaving habits during deployment but may put them in harm's way when soldiers bring them home."
Those habits can also dramatically push up car insurance rates for returning military. USAA is the carrier of choice for many and the top-rated company in Insure.com's "Best Car Insurance Companies" survey.
Despite the apparent additional risk returning troops might pose, military service is not a profession that car insurers penalize in their rate formulas. Almost all companies reduce rates for cars left behind in the United States while the soldier is overseas, and insurers such as Geico offer discounts for active-duty personnel stateside.  Parents who have newly enlisted members on their policies typically can get a break as well.
None of that means insurance will be cheap when those deployed drivers return to civilian roads, especially for the most accident-prone.
No matter what they do for a paycheck, young drivers have many times more accidents than older drivers do. Even a driver with a spotless record will pay a small fortune if male and under 25; numerous tickets or at-fault accidents will only make the bill bigger. (See what else affects your car insurance rates.)
The original article can be found at CarInsurance.com:Returning soldiers have more accidents, study finds