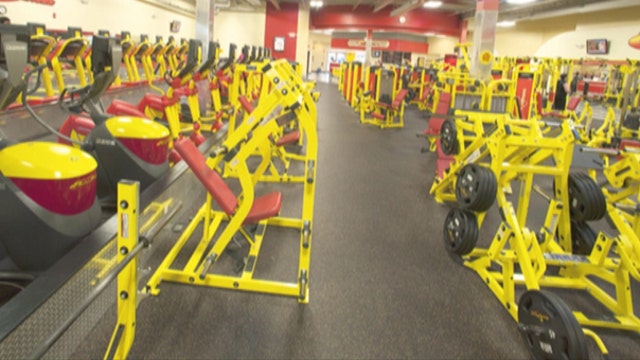 Continue Reading Below
Advertisement
In 2005, Casaburi decided to convert his gyms to the Retro Fitness brand, beginning a complete overhaul and creating the franchise. He noted that going from a retail owner to a new franchisor was quite a challenge, saying, "running a business is different than running a franchise."
In the first few years of beginning the franchise, growth was moderate.
"At first, we opened about 10-12 stores per year," said Casaburi.
Despite the Great Recession, Casaburi says 2008 was "one of the best years" for Retro.
"Being a low cost provider definitely helped us," said Casaburi. "We became rock stars overnight by keeping membership costs low during the Recession. I was told I was crazy for charging about $19 [monthly]."
Today, Retro Fitness operates more than 130 gyms in 14 states. Additionally, the company has about 100 gyms in the development pipeline. Even Casaburi himself still owns two gyms.
According to Casaburi, Retro Fitness averages about $150 million in system-wide revenue, and opened about 30 gyms in 2014. Looking forward, Casaburi said he expects to see the number of Retro Fitness gyms opening this year in the "thirties." He is already planning for 2016 too, and is looking for a target growth of "about 45-50 gyms."
ADVICE TO ENTREPRENEURS
Having a career in the physical fitness industry, Eric Casaburi knows that it takes constant work and improvement to keep a body in shape. He also suggests that advice to up-and-coming entrepreneurs.

"You need to constantly be improving. When you get tired, you need to get out [of the business]," said Casaburi. "Your motor has to run in top gear all the time."

As for getting yourself into good physical health, Casaburi says you just have to start working on it.

"You just have to do it… you're only hurting yourself if you don't," said Casaburi. "You get so much more enjoyment and everyone wins when you get healthy."