RetailMeNot IPO of 9M Shares Seen Priced at $20-$22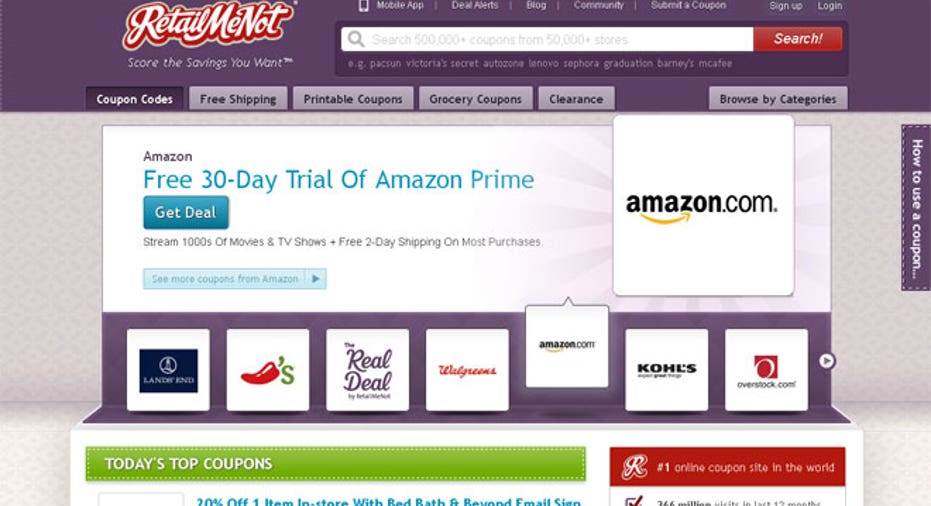 Coupon website RetailMeNot expects its initial public offering of about 9.1 million shares to be priced at $20 to $22 a share, the company said Monday.
RetailMeNot and its stockholders are each offering 4.55 million shares.
The Austin, Texas-based company filed last month for an IPO of up to $230 million and has said it will use proceeds to pay accumulated and unpaid dividends on preferred stock. The company also plans to raise funds for working capital and other corporate purposes.
RetailMeNot applied to list on the Nasdaq under the symbol SALE.
According to a filing with U.S. regulators, RetailMeNot offered coupons for over 60,000 retailers and brands in 2012 and had contracts with more than 10,000 paid retailers as of Dec. 31.
The company, which bills itself as the world's largest digital coupon provider, recorded a 53% increase in profit last year to $26 million. Revenue climbed 80% to $144.7 million.