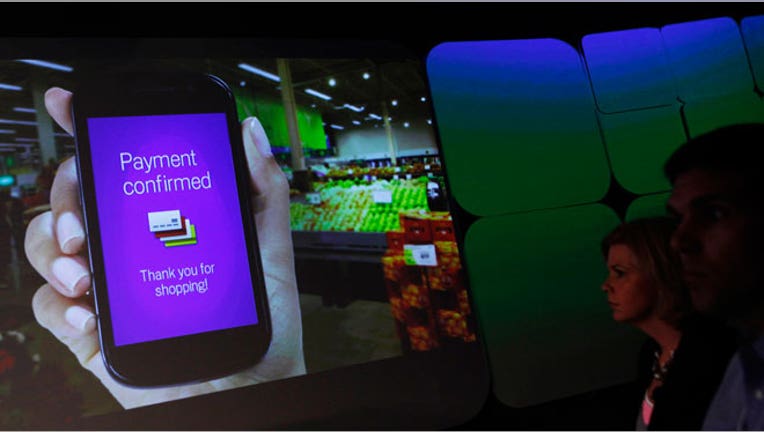 Wal-Mart (NYSE:WMT), Target (NYSE:TGT) and other big U.S. retailers jumped into the mobile-payment fray on Wednesday by unveiling a new joint venture called the Merchant Customer Exchange that could rival a similar system run by Google (NASDAQ:GOOG).
Unlike similar efforts by other groups, the new project announced on Wednesday has a decidedly retail skew, including involvement from Sears Holdings (NASDAQ:SHLD), Best Buy (NYSE:BBI), 7-Eleven and Sunoco (NYSE:SUN).
Combined, the brands said they have about $1 trillion in annual sales and serve every smartphone-enabled American.
The retailers said the new company, the Merchant Customer Exchange, or MCX, will focus on developing a mobile app that can allow customers to make in-person purchases with their smartphones.
"MCX will leverage mobile technology to give consumers a faster and more convenient shopping experience while eliminating unnecessary costs for all stakeholders," Mike Cook, corporate vice president and assistant treasurer at Wal-Mart, said in a statement.
MCX didn't disclose a launch date for the new payment system nor did it announce an inaugural CEO.
The retailers said their app will be available on virtually any smartphone and will seamlessly integrate consumer offers, promotions and retail programs.
Other merchants involved in the new project include Olive Garden parent Darden Restaurants (NYSE:DRI), Alon Brands (NYSE:ABO), Lowe's (NYSE:LOW), Publix Super Markets and Shell Oil Products U.S.
MCX said it expects to announce new members to the alliance in the coming weeks.
"By participating in MCX, merchants are in a position to effectively deliver innovative payment approaches that aren't available today," said Terry Scully, president of financial and retail service at Target.
Mobile-payment transactions are projected to expand to about $600 billion globally by 2016, compared with just $172 billion this year, according to Gartner (NYSE:IT).
Google already has its own mobile payment system up and running after launching Google Wallet in 2011.
Likewise, AT&T (NYSE:T), Verizon Wireless and Deutsche Telekom's T-Mobile USA are set to start testing a rival system, called Isis, in the coming weeks. Verizon Wireless is a joint venture of Verizon Communications (NYSE:VZ) and Vodafone (NYSE:VOD).