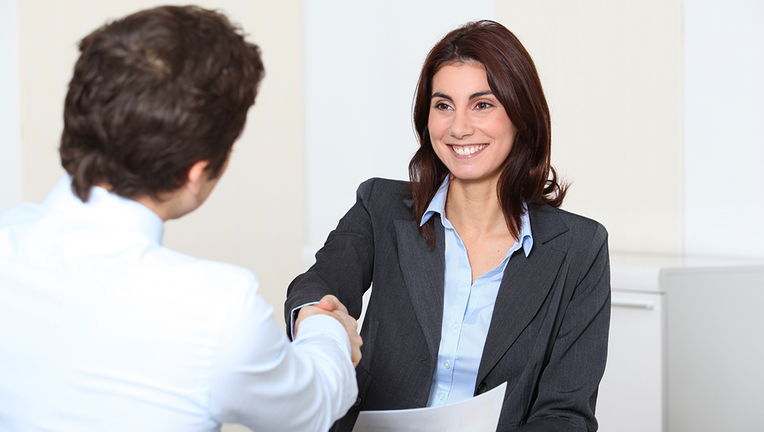 I bet you have heard time and time again how important it is to have a unique resume, a breathtaking LinkedIn profile, and knock-your-socks-off interviewing skills. When it comes to finding a job, these three ingredients are all you need.
I want you to visualize something delicious, like brownies. Betty Crocker makes things pretty easy for us. You add water, vegetable oil, and an egg. But what happens if you leave out just one ingredient? The brownies are ruined!
The same thing happens if you neglect your resume, LinkedIn profile, or interviewing skills. Each ingredient plays an equally important role in the creation of your end product – that is, a job offer!
Ingredient No. 1: The Resume
Although all the ingredients are necessary, the resume is going to be the main one. A well-written, well-crafted, and fully optimized resume is going to set you apart from your competition. Plus, it's nearly impossible to apply for jobs without a resume.
- Well-Written: The content of your resume should be grammatically correct. An amazing tool that can help you with all things grammar is Grammarly. It is a completely free app that I personally wish I had during school! Kids these days have all the cool tools.
- Well-Crafted: When I say "well-crafted," I am referring to the resume's formatting, design, font, color, etc. Make sure that your resume is not over the top, unprofessional, or obnoxious to the reader. A crisp, clean, and professional resume is very easy to write, as long as you follow a few simple guidelines.
- Fully Optimized: This is an area in which most resumes are lacking. By now, you've likely heard of applicant tracking systems (ATS). These are software platforms that companies use to scan resumes and rank them based on their content. If you have the right keywords on your resume, you rank highly. If you don't, you rank lowly.
Incorporating the right keywords into your resume can be tricky, so if you aren't an experienced resume writer, I would recommend contacting a professional. If you want to give it a try on your own, start by learning about how to use the right resume keywords.
Ingredient No. 2: The LinkedIn Profile
If you don't have a LinkedIn profile, don't worry! It's not too late to create one. Trust me: So many people are underutilizing their LinkedIn profiles that it will be easy to catch up. With the right guidance, you can craft an all-star LinkedIn profile that will play a huge role in landing your next job.
If you already have a LinkedIn profile, you might not be in a much better position than the person who is just now creating one, so it may be helpful for everyone to take a look at the ways in which LinkedIn can be useful for your job hunt:
Networking:
Networking is one of LinkedIn's most important uses. After all, it is a social networking platform. One great thing about LinkedIn is that you can connect with friends of friends (second degree connections) and friends of friends of friends (third degree connections).
You can also use LinkedIn to join all sorts of groups to find people with common interests. If you love cooking, singing, sports, or golf, you can find a group for it!
LinkedIn will be most useful to you once you learn how to network like a pro, so start there.
Job Searching:
It's very common for hiring managers and recruiters to post jobs on LinkedIn. It is the most widely used social network for business professionals and the best place to publicize open positions. Staying active on LinkedIn and frequently checking your newsfeed can really pay off.
LinkedIn also makes it easy to apply to jobs. Many companies now allow you to apply with your LinkedIn profile instead of filling out an application. Just look for the "Apply with LinkedIn" button.
Credibility:
In a perfect world, no one would ever doubt your credibility. Unfortunately, we don't live in a perfect world. Many recruiters and hiring managers will check out your LinkedIn profile after you've applied to a job. They want to make sure what you say on your resume lines up with your LinkedIn profile. They also want to find out any additional information about you that they can.
Your credibility starts with a great-looking LinkedIn profile. An unfinished profile could make you look lazy. A poorly worded profile could make you seem unintelligent. A silly photo could make you seem unprofessional. Avoid all of these problems by brushing up on LinkedIn etiquette.
Ingredient No. 3: Interviewing Skills
Being a great interviewee is arguably one of the most important skills you can possess as a job seeker. Unfortunately, I've come across many great interviewees who are never given the chance to even show off their skills in an interview!
That's why interviewing skills come in at No. 3 on the list of ingredients: Although they are important, it's even more important to be able to land an interview in the first place. Otherwise, you will never have your chance to shine.
Being a great interviewee takes dedication and practice. It does not require a certain personality, college degree, or anything like that. Anybody who puts in the time and effort can become a pro.
I guarantee that if you research and practice common interview questions, you will be 10 times more prepared for your interview than before. Don't let a hard-earned interview go to waste! Be prepared to convert 100 percent of your interviews into offers.
At the end of the day, it's important that you remember these simple, yet vital ingredients. Your resume, LinkedIn profile, and interviewing skills, when combined right, can make for one heck of a job offer.
Mike Podesto is the founder and CEO of Find My Profession. Send him an invite on LinkedIn. He would love to connect with you.