Resume Killers: 5 Cliches to Vanquish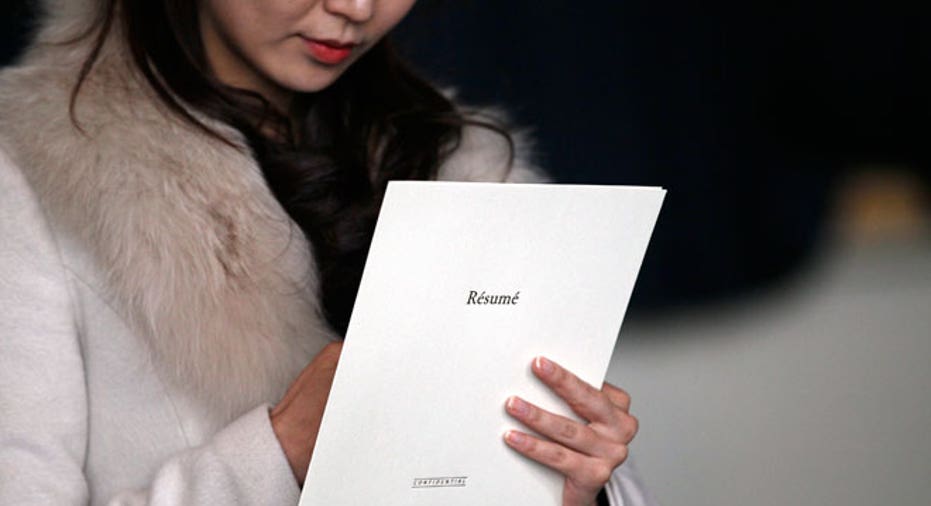 It can make or break your job search: the dreaded resume.
That one page summarizes your entire working experience -- or lack of it. Choose the right words, and you land the interview. Use the wrong ones, and your phone never rings.
Whether you're searching for your first job or your next career, here are words, resume sections and phrases that are kryptonite to your employment chances:
1. Objective. That traditional resume intro? Cut it, says Martin Yate, author of "Knock 'em Dead 2015: The Ultimate Job Search Guide."
"No one cares what you want," he says. "The resume is about what you can bring to the employer."
2. Meaningless jargon. You know the words and phrases. Things like "transformational leader," "team player" and "good communicator." Anything involving the word "synergy." And "outside the box"? Put that one in a box and nail it shut.
These words "mean nothing," says Yate. "We get temped to use these because we want to fill up space."
Instead, ditch the adjectives in favor of verbs that describe what you did that made money, saved money or increased productivity for your employer, he says.
One exception: If the job description lists qualities the employer wants in a candidate, the recruiters will be searching databases using those words, he says. So use them, but follow each with an example showing how your actions and the skill helped the company, says Yate.
Bottom line: This isn't your mom's holiday brag letter. It's the place to demonstrate -- succinctly -- what you can do for the employer.
3. Proficiency in Microsoft Word, Office, PowerPoint or Excel. "These are all pretty much givens today," says Yate. You can't draft or send your resume without knowing Microsoft Word, he adds.
Instead, use your resume to advertise familiarity with "the cutting-edge technology that's used in your profession," Yate says.
4. Hobbies. Unless one of your hobbies hones skills that would help your prospective employer, no one cares, says Marilyn Landis, past chairwoman of the National Small Business Association and president and CEO of Pittsburgh-based Basic Business Concepts Inc.
One exception: If you're a new graduate or a parent returning to the workforce, and you've established and run a nonprofit or organized and managed a major event, "then that should be there," she says.
Same for every single internship, says Landis. "I need to know if they delivered the coffee or had an actual job," she says.
Rather than regurgitating a list of all the places you've shown up to pitch in (and be able to list it on your resume), include one or two specific instances "where you had to take responsibility and showed leadership or organizational skills," says Landis.
5. 'References available upon request.' It's filler, says Yate.
But if you have an ugly blank space at the bottom of your resume, go for an amped up version -- something like: "Superior references available upon request," he says. That "says you've done everything in the resume well" and a third party can vouch for that, he says.
While it's better than dead space, don't just tack it on automatically.
Copyright 2015, Bankrate Inc.