Research In Motion Plunges On Lowered View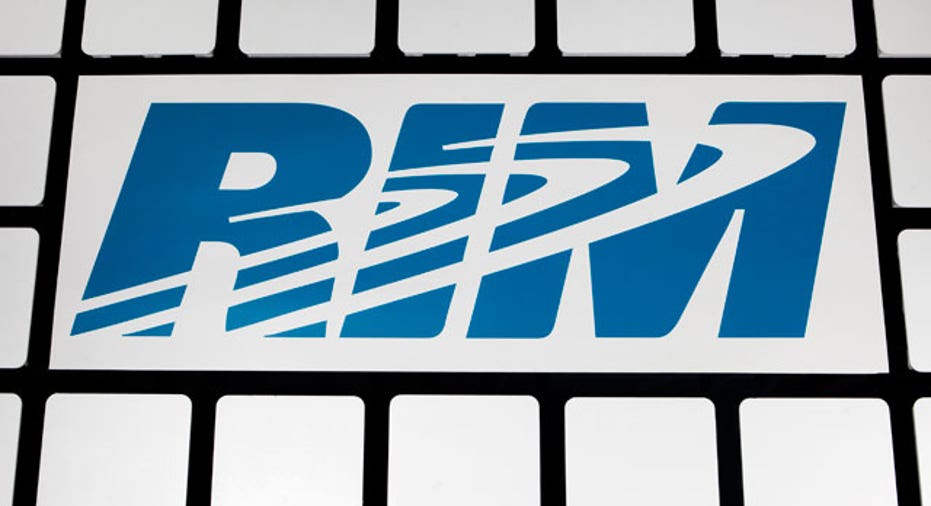 Shares of Research in Motion (NASDAQ:RIMM) plummeted Friday morning as Wall Street expresses dismay at the BlackBerry makers dreary results and even gloomier forecast.
Analysts from major brokerages wasted little time in slashing their price targets on the Canadian company, with Deutsche Bank cutting its target to just $20 from $45.
RIM has come under serious pressure amid stiff competition from Apples (NASDAQ:AAPL) iPhone and Googles (NASDAQ:GOOG) Android devices.
Reporting after Thursdays closing bell, RIM said it earned $1.33 on a 16% rise in sales to $4.9 billion last quarter, trailing consensus calls for profits of $1.32 a share on revenue of $5.15 billion.
Worse, RIM forecasted second-quarter non-GAAP EPS of 75 cents to $1.05 on sales of $4.2 billion to $4.8 billion. Even the more bullish end of that forecast would badly miss the Streets view of $1.39 on revenue of $5.45 billion.
RIM, which also announced plans for further job cuts, said it anticipates adjusted profits of $5.25 to $6.00 a share in 2012, compared with consensus calls for $6.28.
A slew of analysts issued downbeat notes on RIM Friday morning, including JPMorgan Chase, which had been among the few remaining bulls. The new guidance and delays for the Bold 9900 device put two final nails in the coffin, JPMorgan wrote, according to Dow Jones Newswires.
Citigroup, which also downgraded supplier Celestica (NYSE:CLS), cut RIM to sell from hold and slashed its price target to $25 from $45.
Can things get worse for RIM and its...supply chain? We think so, Citigroup wrote.
CIBC was among the more optimistic brokerages, cutting RIM to just $65 from $75 and keeping a sector outperformer rating.
The selloff leaves the stock on track to extend its ugly 2011 performance, which had already left it down 40% on the year as of Thursday.