Research in Motion 3Q EPS Tops Views, 4Q View Soft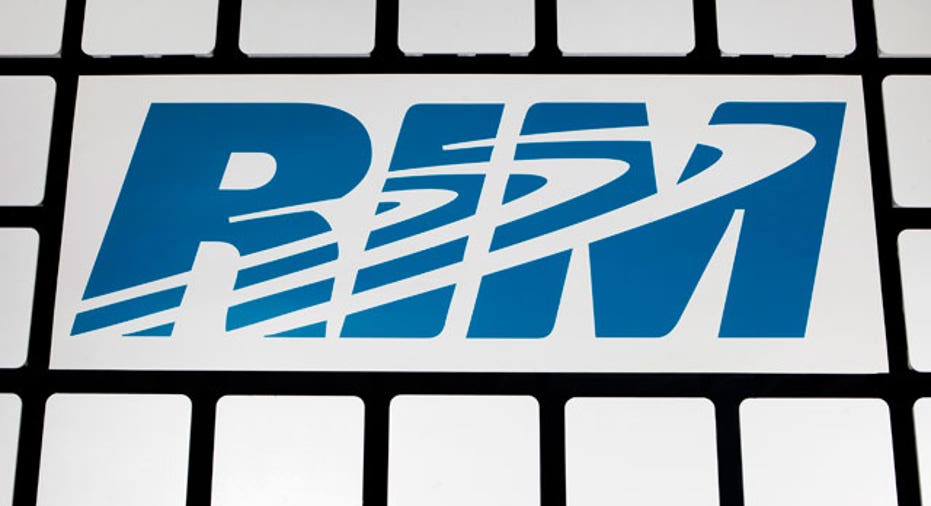 Research In Motion Ltd. (NASDAQ:RIMM) shares slumped 7% in after-hours trading on Thursday after the company offered a disappointing fourth-quarter outlook.
The BlackBerry maker posted better-than-expected earnings per share for its third quarter, but revenue fell shy of expectations, and the company forecast fourth-quarter earnings between 80 and 95 cents a share on revenue between $4.6 billion and $4.9 billion. That outlook is well below the Street's estimates for earnings of $1.18 a share on revenue of $5.12 billion.
The fiscal third quarter was a tough one for the company, as RIM took a  $485 million pre-tax charge due to recent markdowns to PlayBook tablets. The company saw net income fall to $265 million, or 51 cents a share, compared with last year's profit of $911 million, or $1.74 a share. On an adjusted basis, earnings fell to $1.27 a share, compared with $1.74, one year ago.
Revenue came in at $5.2 billion, down from year-ago revenue of $5.49 billion in the fiscal third quarter.
Analysts had predicted earnings of $1.19 a share, on revenue of $5.26 billion, according to a poll by Thomson Reuters.
RIM touted growth in its BlackBerry subscriber base, which almost reached 75 million worldwide. The company disclosed that it shipped 14.1 million smartphones during the fiscal third quarter.
"It may take some time to realize the benefits of these efforts and the platform transition that we are undertaking, but we continue to believe that RIM has the right set of strengths and capabilities to maintain a leading role in the mobile communications industry," said Jim Balsillie and Mike Lazaridis, Co-CEOs at Research In Motion, in a statement.
Shares of RIM rose less than 1% in the regular session Thursday to close at $15.13. The stock was down $1.06, or 7%, in after-hours trading.