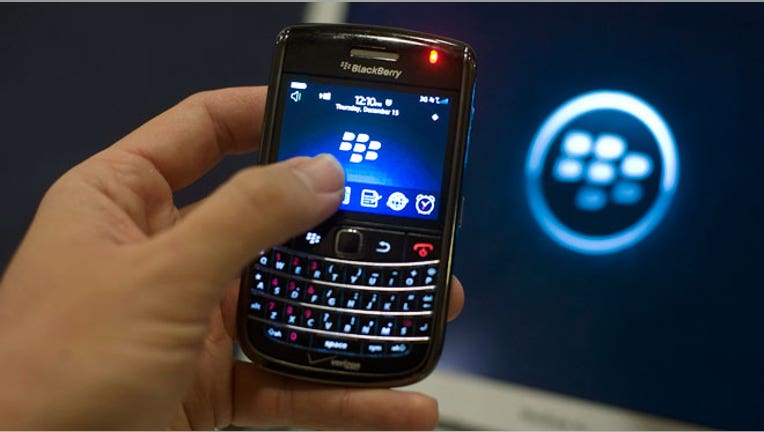 Research In Motion (NASDAQ:RIMM) posted dismal fiscal first-quarter results Thursday, fueling sentiment that the company's ailing business is beyond repair and that a sale of the mobile handset maker is inevitable.
Shares of the company plunged 18% in after-hours trading after the company said it would delay the launch of its BlackBerry 10 smartphone to the first quarter of calendar 2013, from the previously scheduled launch date for the latter part of calendar 2012.
RIM also said it would cut 5000 jobs, as part of a plan to cut $1 billion in costs.
For the fiscal first quarter, the company reported a loss of $518 million, or 99 cents a share, compared with year-ago loss of $125 million, or 24 cents a share.  When adjusted to exclude pre-tax charges of $335 million, RIMM posted a loss of 37 cents a share, compared with last year's first-quarter profit of $1.33 a share.
Revenue fell 43% to $2.8 billion, down from $4.9 billion one year ago. RIMM also shipped fewer than expected PlayBook tablets during the quarter, as shipments of its smartphones also fell 30% compared to the fiscal fourth quarter.
The results missed estimates by a wide margin; the Street was expecting a loss of 4 cents a share on revenue of $3.07 billion, according to an analyst poll by Thomson Reuters.
The struggling BlackBerry maker has watched its stock plummet nearly 40% so far this year, and the company has retained J.P. Morgan (NYSE:JPM) to evaluate its strategic options, leading many to believe it could soon be sold or broken apart.
The company said in its fourth-quarter release that it will no longer provide formal quarterly earnings forecasts, but indicated in a release on Thursday that it expects to report an operating loss in the second quarter of fiscal 2013 and expects "the next several quarters to be very challenging" as a result of increased competition, lower handset volumes, and financial impacts from the delay of BlackBerry 10.
Chief Executive Thorsten Heins, who was appointed at the end of January, said in a statement that he is "not satisfied" with the results, and that the successful launch of the BlackBerry 10 smartphone is the company's top priority.
"In parallel with the roll out of BlackBerry 10, we are aggressively working with our advisors on our strategic review and are actively evaluating ways to better leverage our assets and build on our strengths, including our growing BlackBerry subscriber base of approximately 78 million, our large enterprise installed base, our unique network architecture and our industry leading security capabilities," Heins said.
Shares of RIMM fell 5 cents in Thursday's trading session to $9.13. The stock was down to $7.52 in after-hours trading.