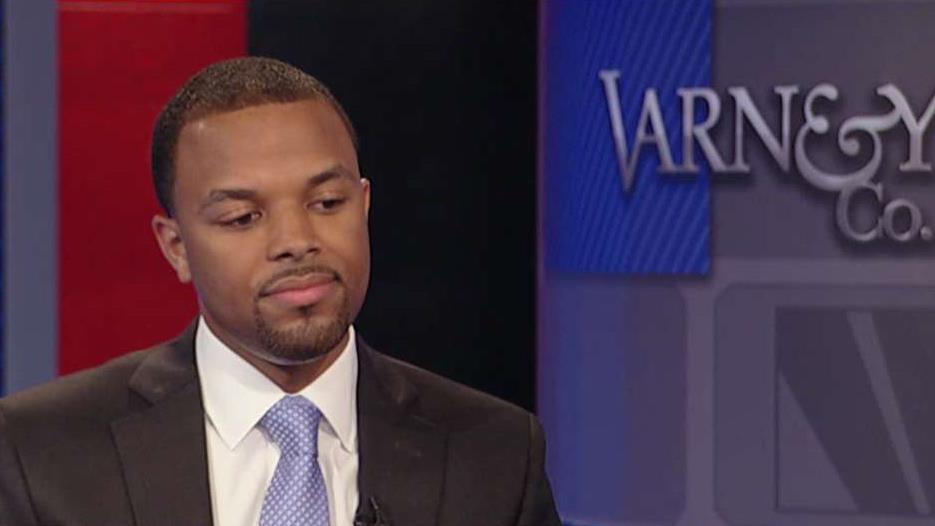 Zachary Wood, a student at Williams College and president of the student group Uncomfortable Learning, said Monday professors on college campuses are refusing to accept conservative viewpoints.
"What the professor's telling you is essentially his opinion, yet it's often presented in such a way that you would think that that's just the truth, that that has to be taken as it is, and that anything that would go against that or that would question that or complicate it is against the fact," Wood said during an interview with Stuart Varney on "Varney & Co."
Discussing what he sees as liberal bias on campuses, Wood cited a personal experience from his 'Mass Incarceration" class, where he said the professor refused to acknowledge any conservative opinions.
"We did not explore at all what conservatives think on this issue [mass incarceration], what Republicans think on this issue—we only got the little perspective."
More From FOXBusiness.com
Wood, who testified before the Senate last week over free speech on campuses, said administrators and educators must understand that "college cannot just be about social intolerance."
"It's also important that students, regardless of what their political beliefs are, regardless of the ideological preferences they endorse or support, are able to express their views and opinions, and are able to engage in vigorous debate. That's what college is all about," he said.