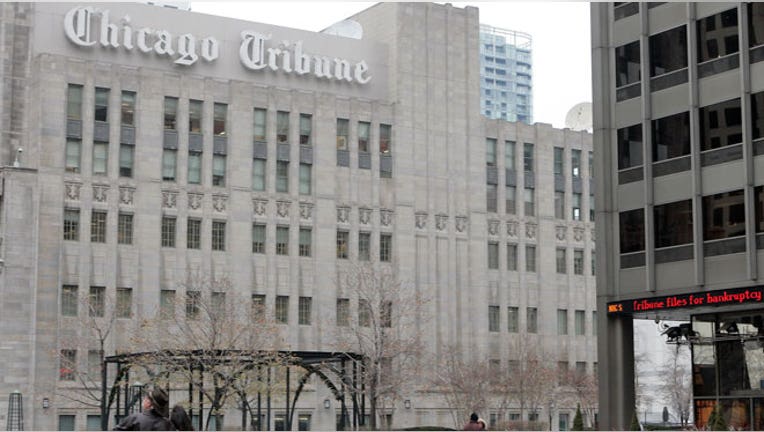 A number of big investors have reportedly expressed interest in buying Tribune Co.'s newspapers.
Koch Industries, a diversified industrial company controlled by Charles and David Koch, has indicated it could place a bid for the newspapers, which include the Los Angeles Times and Chicago Tribune.
Another potential buyer, greeting-card mogul Aaron Kushner, led a group that purchased the Orange County Register and six other Freedom Communications newspapers last year. Kushner is also said to have interest in buying the Boston Globe, which was put on the block by The New York Times Co. (NYSE:NYT).
The New York Times reported that Koch Industries is currently seen within Tribune as the most appealing buyer, since other high-profile investors have only expressed interest in the Los Angeles Times. Koch Industries is said to be interested in buying the whole group, something Tribune would prefer.
In addition to the Los Angeles Times and Chicago Tribune, Tribune's newspaper assets include the Orlando Sentinel and Baltimore Sun.
Billionaire philanthropist and investor Eli Broad is one of those investors who could be interested in just the Los Angeles Times. A spokeswoman for Broad told The Wall Street Journal that he believes in local ownership of the paper and would be interested in joining with a number of families or foundations interested in owning the paper.
Meanwhile, News Corp. (NASDAQ:NWSA) CEO Rupert Murdoch has indicated that the company could make a play for the Los Angeles Times, although the company, which owns the Journal and New York Post, could run into cross-ownership obstacles since it owns television stations in Los Angeles.
News Corp., which will soon split its publishing assets and its television and entertainment operations into two separate companies, is also the parent company of FOX Business Network.
Tribune emerged from Chapter 11 bankruptcy late last year before beginning to explore a sale of its newspapers. Unnamed sources told the Journal that financial information on the papers is expected to go out next month, while formal bids would likely follow some time later.
Koch Industries largely owns industrial businesses, including paper milling and energy companies, and has yet to venture into the media business.
It is still unclear whether Koch Industries will submit an offer. The Journal cited a source as saying the Koch brothers have discussed pursuing a deal with Tribune but are aware that a potential agreement could face opposition. Charles and David Koch are also known for their support of conservative causes, and they launched a website, KochFacts.com, in response to what they have said are inaccurate reports.
While Tribune could decide to hold onto its newspapers, it named a veteran of the television industry, Peter Liguori, as chief executive early this year. The choice was seen as a signal that Tribune will shift its focus to its television and digital assets. Tribune operates 23 television stations and owns minority stakes in the Food Network and CareerBuilder.