Reports: Microsoft, Amazon Explored Research in Motion Bids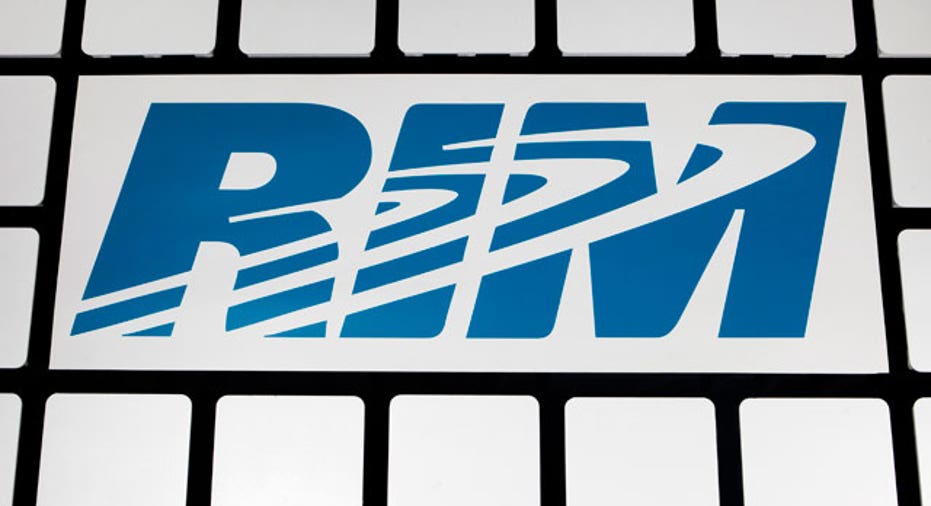 Beaten-down shares of Research in Motion (NASDAQ:RIMM) soared double-digits Wednesday morning in response to reports that a number of tech heavyweights recently mulled making buyout offers for the embattled BlackBerry maker.
According to The Wall Street Journal, Microsoft (NASDAQ:MSFT) and Nokia (NYSE:NOK) flirted with the notion of a joint bid for Canada's RIM, but the status of the talks remains unclear.
Likewise, Amazon.com (NASDAQ:AMZN) hired an investment bank this summer to explore a potential RIM bid, but did not make a formal offer because initial overtures were rejected, Reuters reported. The report added it's not clear if the informal discussions ever led to specific price talk.
The reports buoyed the spirits of shareholders, who have largely been calling for bold action such as a sale or a shuffle of RIM's front office due to the company's continued market erosion. Last week the former smartphone leader revealed a 71% plunge in earnings and a delay of a key new line of phones, sending its stock plunging to multiyear lows.
"They have had approaches from folks who have wanted to have discussions," an investment-banking source told Reuters. "The issue is it is hard to find a value that makes sense with a falling knife."
Shareholders probably shouldn't get their takeover hopes up, however. According to the Journal, co-CEO Jim Balsillie has indicated he wants to wait for the launch of the new BlackBerry next year before seriously considering potential buyout offers.
Instead, RIM is expected to weigh a number of more modest options, such as new licensing opportunities and avenues to leverage the company's network.
RIM's board wants Balsillie and co-CEO Mike Lazardis to zero in on a turnaround plan focused on new devices, better use of assets and restructuring, Reuters reported. An outright sale or joint venture isn't in the cards for now, the wire service reported.
That didn't stop Wall Street from ratcheting up the sale pressure on RIM, sending its stock as much as 12% higher at Wednesday's open. RIM, which has plummeted nearly 80% this year, was recently up 8.87% to $13.64.
Led by activist shareholder Jaguar Financial, a number of shareholders have called on RIM to sell itself or certain parts of its business.
Shares of Microsoft, which acquired Skype for $8.5 billion in May, slid 0.50% to $25.90 Wednesday morning, compared with a 1.42% drop on the Nasdaq Composite. Amazon.com was recently off 0.96% to $180.83.