Report: Wall Street Pay to Shrink As Much as 30% to '08 Levels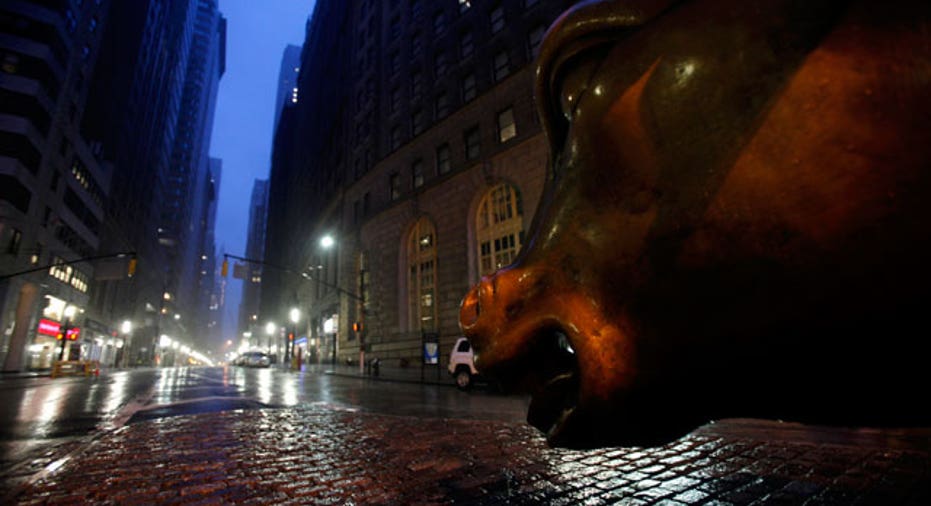 Hit by turbulence in the financial markets and uncertainty in the economy, Wall Street pay is reportedly set to plunge by 30% this year to the lowest level since the 2008 meltdown.
According to The Wall Street Journal, executive search and consulting firm Options Group is projecting a 27% to 30% decline in annual compensation for the financial-services industry. Bonuses, which make up much of bankers' pay, are set to drop 35% to 40%, on average.
For example, an investment-grade-bond trade who serves as a managing director at a top securities company is likely to see his or her pay sink to $1.7 million to $1.8 million, down from $2.9 million, the report said.
The news comes as many top Wall Street firms have announced plans to slash headcount, including Goldman Sachs (NYSE:GS) and Barclays (NYSE:BCS).
The tough atmosphere on Wall Street "has created an environment where firms pay their employees less to do more," the Options Group report says.
Pay is expected to drop by 29% in equities and 14% for investment bankers. However, compensation could rise 8% in the wealth-management business thanks in part to increased assets.