Report: Wal-Mart Identifies Possible Successors to CEO Mike Duke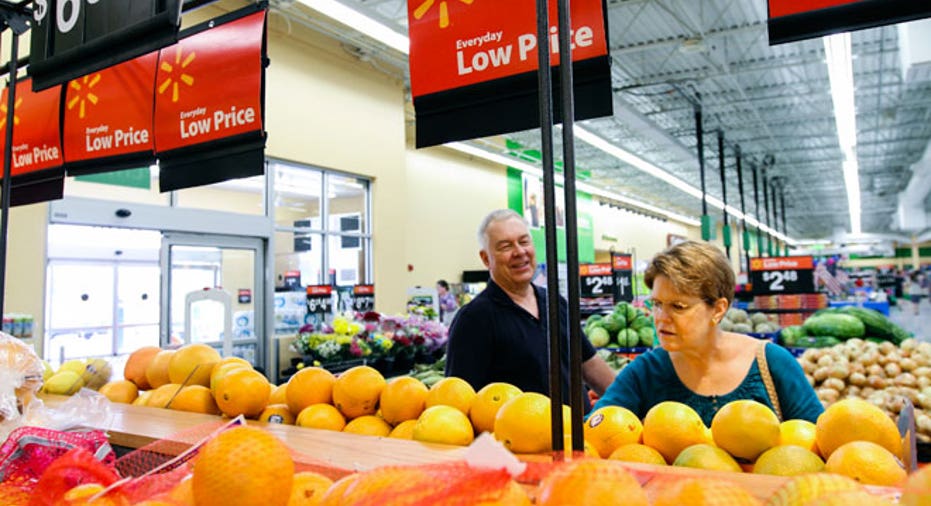 Retail giant Wal-Mart Stores (NYSE:WMT) has reportedly picked a pair of top internal execs as possible contenders to succeed current CEO Mike Duke.
According to Bloomberg News, the in-house candidates are Bill Simon, the current president and CEO of the retail king's U.S. operations, and Doug McMillon, president and CEO of its international operations.
Duke, 63, isn't expected to step down immediately, but Wal-Mart may name his successor in the coming months, Bloomberg reported.
A spokesperson from Bentonville, Ark.-based Wal-Mart said: "There are rumors and speculation about our company all the time and we just don't comment on them."
Duke became just the fourth CEO of the world's largest retailer in 2009, presiding over the company's market cap soaring above $260 billion.
However, the chief executive has come under pressure from allegations that Wal-Mart employees paid bribes to speed the retailer's rapid international growth, especially in Mexico.
As with all companies with good governance, succession planning is a regular and ongoing process at Wal-Mart, a person close to the matter told FOX Business
It makes sense that Wal-Mart would search internally for a successor to Duke as he and his predecessors were also insiders before reaching the top job.
As CEO of Wal-Mart's international operations, McMillon has 6,100 stores and more than 823,000 associates in 26 countries under his purview. He also has the advantage of being close to the Walton family, Bloomberg reported.
McMillon previously served as president and CEO of Wal-Mart's Sam's Club division between 2006 and February 2009.
Simon is charged with leading Wal-Mart's 1.3 million associates and 4,000 stores in the U.S. In fiscal 2013, Wal-Mart's domestic business generated $274.5 billion in revenue.
Prior to his current job, Simon served as the Chief Operating Officer of Wal-Mart U.S. He also has considerable outside experience, working at restaurant company Brinker International (NYSE:EAT), British spirits company Diageo (NYSE:DEO) and PepsiCo (NYSE:PEP).
Shares of Wal-Mart bounced off session lows on the report and were recently up 0.19% to $78.98. Wal-Mart has rallied almost 16% so far this year and 33% over the past 12 months.