Report: US Airways, TPG Capital Explore Joint AMR Bid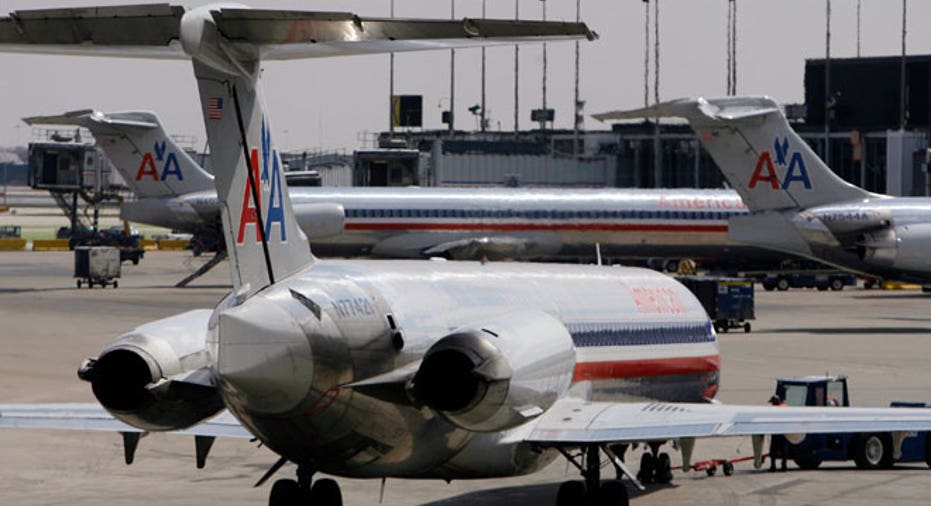 US Airways (NYSE:LCC) and private equity firm TPG Capital are reportedly considering a joint bid for American Airlines' parent AMR in a move that would give the smaller carrier more financial flexibility as it seeks support for a takeover.
A partnership between the two might help ease regulatory concerns as AMR continues to undergo bankruptcy proceedings. Having support from TPG could give US Airways the means to cover some of AMR's debt, including paying creditors in cash, according to a report by Reuters.
Sources close to the matter warned Reuters that discussions are preliminary and could fall apart. US Airways has received interest from several financial parties willing to explore a possible joint bid and TPG may still consider investing in AMR on its own, the sources said.
TPG has a track record of investing in airlines and striking strategic partnerships, and even has a history with AMR, having offered to team up with the carrier in 2009 to invest in Japan Airlines, though that deal never came to fruition. While it has had some flops, it was responsible for the 1990s turnaround of Continental Airlines, which it bought in 1993.
The recent development comes after US Airways, the fifth-biggest carrier in the U.S., received backing from AMR's three-biggest labor unions that represent nearly 55,000 of American Airlines employees.
The Tempe, Ariz.-based airline has for months embraced a takeover. Earlier this year, the company's chief executive, Doug Parker, said US Airways believes a merger with American, while AMR undergoes bankruptcy proceedings, represents a "unique opportunity that we should not ignore."
Last month, AMR, the No. 3 U.S. airline, posted a narrowed quarterly loss of $248 million excluding special items from a $405 million loss in the year-earlier period. American bowed to pressured from creditors in May and said it would explore strategic options, including a merger.
AMR did not immediately respond to FOXBusiness.com for this story. TPG and US Airways both said they would not comment.
Meanwhile, UBS (NYSE:UBS) raised its price target on four of the U.S. majors on Thursday, further backing the view that contraction is key to the overhaul of the airline industry.
US Airways' price target was lifted to $16 from $14 with a buy rating, while United Continental (NYSE:UAL) was raised to $36 from $34, Southwest (NYSE:LUV) was lifted by 50 cents to $9.50 and JetBlue's (NASDAQ:JBLU) target was raised to $8 from $6.
Shares of US Airways hit a fresh 52-week high on the news, while JetBlue's stock soared 2.7% and both United and Southwest ticked higher.
Jonathan Kletzel, PricewaterhouseCoopers' U.S. transportation and logistics advisory leader, said sector consolidation over the past five years has helped reduce excess capacity and fluctuating pricing behavior.
It enables airlines "to achieve greater benefits" from positive trends, such as increasing passenger demand and lower fuel costs, compared with previous cycles, he said.