Report: Twitter Eyes TV Content Deals With Viacom, NBC Universal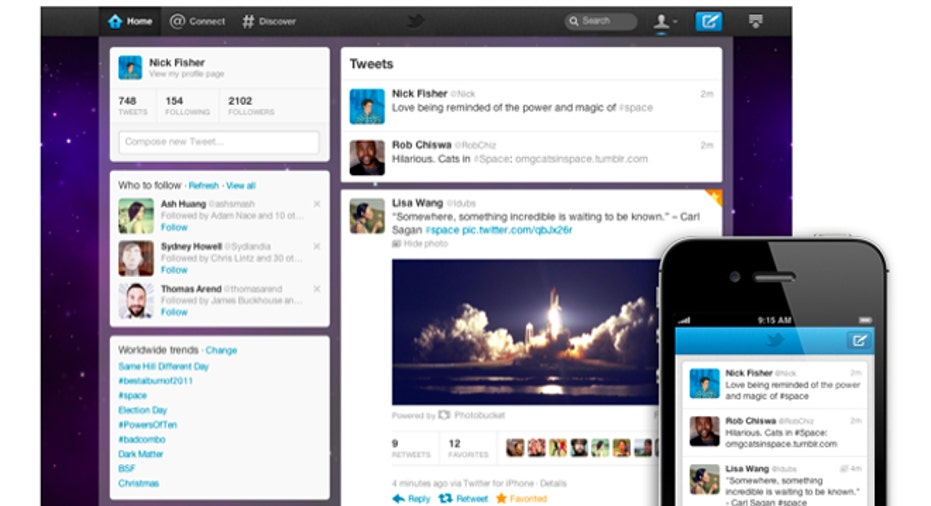 Eyeing more lucrative video advertising, Twitter is reportedly in talks with Comedy Central parent Viacom (NYSE:VIA) as well as NBC Universal about hosting TV clips on its site.
The TV push marks the latest diversification by Twitter, which was founded in 2006 as a micro-blogging site but has also looked into releasing an app that lets users stream and share music.
According to Bloomberg News, the potential partnerships would let Twitter stream videos on its site and split the ad revenue with the networks.
The San Francisco-based company could reach a deal on this front by mid-May and may also enter into talks with other network, Bloomberg reported.
Twitter didn't immediately respond to a request for comment on the report.
Twitter has held discussions with Viacom, which also owns VH1 and MTV, about hosting TV clips on its site as well as similar talks with Comcast's (NASDAQ:CMCSA) NBC Universal, Bloomberg reported.
Twitter already has partnerships with Time Warner's (NYSE:TWX) TBS, Walt Disney's (NYSE:DIS) ESPN and the Weather Channel.
Late last year Twitter named former News Corp. (NASDAQ:NWSA) President Peter Chernin to its board of directors, beefing up its media expertise. News Corp. is the parent of FOX Business.