Report: TD Bank Eyes $13B Play for RBS U.S. Arm Citizens Bank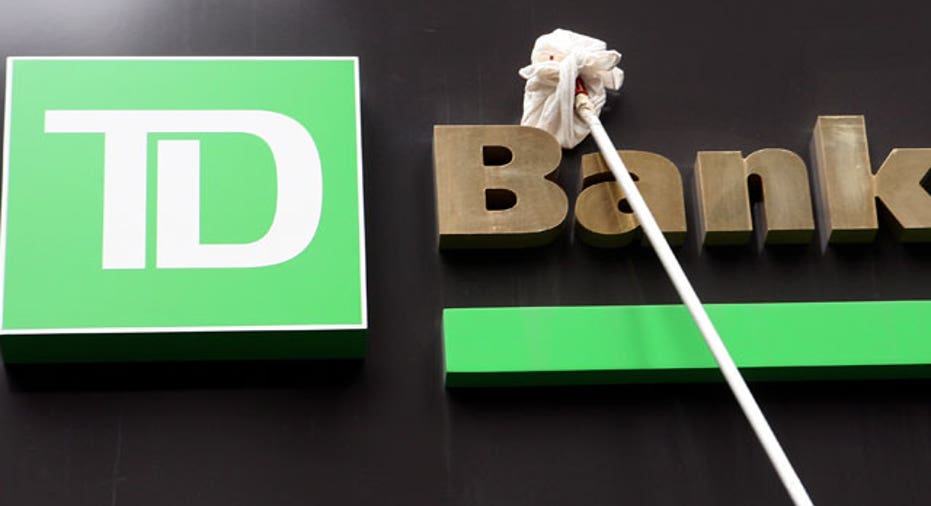 Canada's TD Bank (NYSE:TD) is reportedly exploring a potential bid to acquire Citizens Bank, the American retail branch of Royal Bank of Scotland (NYSE:RBS) that is worth  $12.8 billion.
A tie up would represent one of the largest deals in the financial-services space since the financial crisis and substantially increase TD's American footprint.
According to the U.K.'s The Sunday Times, TD has long coveted Citizens and its interest has increased since the summer as the U.K. government mulls breaking up RBS into a "good" and "bad" bank.
RBS is already looking to sell off Citizens and the potential breakup could accelerate such a move, the paper reported.
RBS didn't respond to a request for comment on the report, while a TD spokeswoman said, "TD Bank does not comment on rumor and speculation."
George Osborne, the Chancellor of the Exchequer and Second Lord of the Treasury of the U.K., is expected to announce whether the government will force the split in the coming weeks.
Founded in 1828, Citizens is headquartered in Providence, R.I. and has $118 billion in assets. The lender has about 1,400 branches in 12 states, almost 3,600 ATMs and nearly 19,000 employees.
RBS is 82% owned by British taxpayers and is still struggling to recover from the 2008 crisis, which slammed many U.K. lenders.
TD is already one of the top 10 U.S. banks, with about 27,000 employees, more than 8 million customers and 1,300 branches in 15 states and Washington, D.C.
In February, TD CEO Ed Clark downplayed talk about a possible acquisition of Citizens, saying it would not meet his company's stated criteria for transactions.
Analysts have noted a TD buyout of Citizens would face some obstacles, including the bank's lofty price tag, financing issues and the fact it would tilt TD's exposure even more to the U.S. market.
Shares of TD dipped 0.36% to $89.03 Monday morning, while RBS slid 1.89% to $11.81.