Report: T-Mobile Parent Eyeing Higher Bid for MetroPCS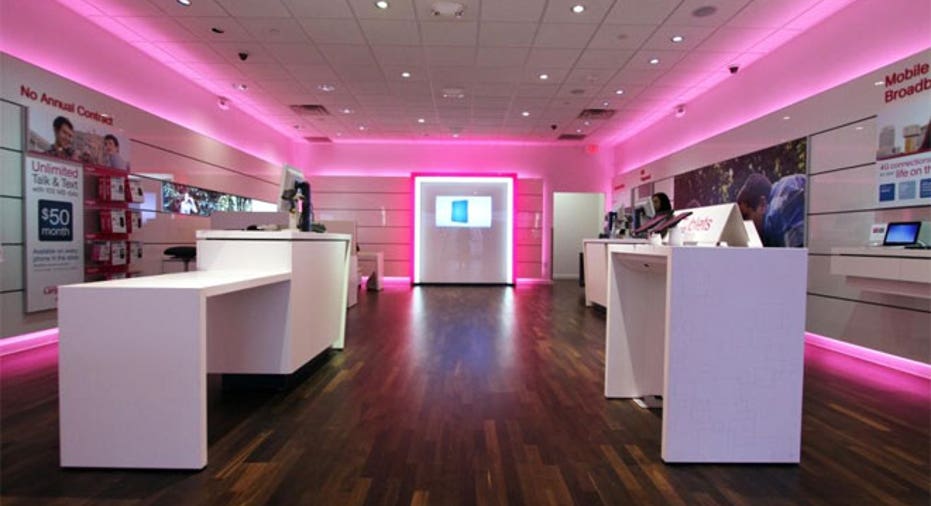 Deutsche Telekom could announce as soon as today an amended deal to save a merger between its T-Mobile USA unit and MetroPCS (NYSE:PCS), according to The Wall Street Journal.
The report cited sources saying Deutsche Telekom is likely to improve the terms of its original deal in the wake of shareholder opposition and several negative reports from proxy advisory firms.
According to the Journal, the new terms would likely lessen the amount of debt for the combined company, one of the common complaints among MetroPCS shareholders.
Senior officials at the German telecommunications company were reviewing the sweetened deal Wednesday afternoon, the report added.
MetroPCS and Deutsche Telekom declined to comment on the report.
Deutsche Telekom has said its current offer presented the best option for MetroPCS shareholders. When reports of a possible change to the merger agreement surfaced last week, Deutsche Telekom walked back its previous statement that indicated new terms were out of the question. It later denied it was considering new terms at that time and declined to comment on speculation regarding a future change to the deal.
MetroPCS shareholders have already begun voting on the current deal ahead of Friday's shareholder meeting, where the merger with T-Mobile will be officially accepted or rejected.
However, Deutsche Telekom is able to keep track of early votes as they come in, and the Journal said one source indicated those votes are casting doubt that the deal will be approved.
The meeting could be delayed if Deutsche Telekom ups the ante.
T-Mobile and MetroPCS, the fourth- and fifth-largest wireless carriers respectively, have said they expect the merger to go through and close shortly after the meeting.
Under the deal, MetroPCS shareholders would get $4.06 per share in cash and a 26% stake in the combined company. Deutsche Telekom will own the remaining shares.
The new wireless carrier will have almost $19 billion in net debt, including a $15 billion loan from Deutsche Telekom.
Deutsche Telekom previously attempted to sell T-Mobile to AT&T (NYSE:T) in a deal that regulators struck down.
The latest report sent MetroPCS shares up 4% to $11.65 in early afternoon trading Wednesday.