Report: Suitors Explore Breaking Up Slumping BlackBerry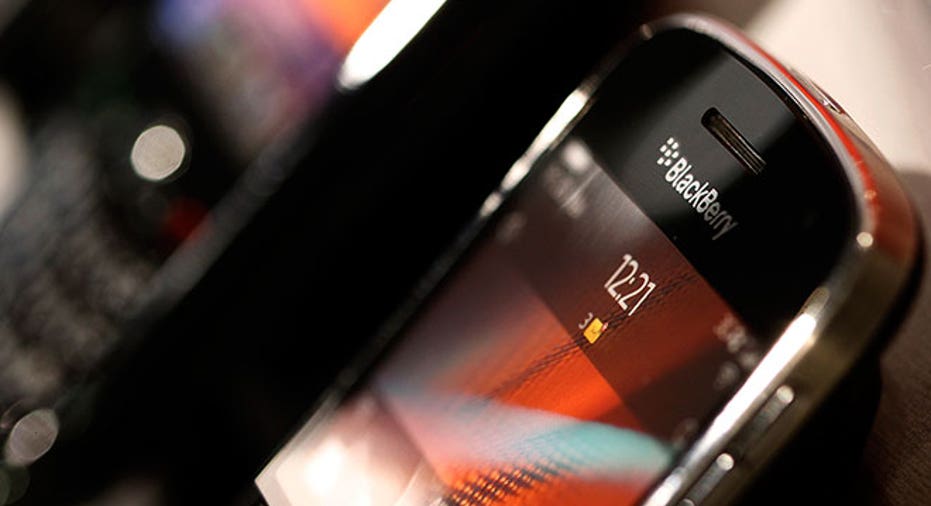 BlackBerry (NASDAQ:BBRY) is drawing tepid buyout interest, but few potential suitors actually want to acquire the slumping smartphone maker in its entirety, according to a published report.
The news underscores the difficulties facing BlackBerry, which once ruled the smartphone world but has since been supplanted by Apple (NASDAQ:AAPL), Google (NASDAQ:GOOG) and even Microsoft (NASDAQ:MSFT).
According to Reuters, initial interest from bidders is tepid and buyers are looking at parts of the Canadian company, instead of the entire business.
Private-equity firms, some of which have signed confidentiality agreements with BlackBerry, are interested in the smartphone maker's operating system and patents surrounding its keyboard, the wire service reported.
A spokesperson representing Waterloo, Ontario-based BlackBerry reiterated that the company is exploring strategic alternatives to enhance value and does not intend to disclose further developments unless and until a transaction is approved.
While the Reuters report suggests there is at least a chance BlackBerry will be broken up, it's also possible the entire company is sold to billionaire Prem Watsa, who is known as Canada's "Warren Buffett."
Recent reports reveal that Watsa, BlackBerry's largest shareholder, has emerged as the front runner to acquire the slumping company.
Watsa's Fairfax Financial Holdings has approached several large Canadian investment funds about teaming up on a buyout of BlackBerry, Reuters reported. Citing potential conflicts of interest, Watsa stepped down from BlackBerry's board when the company announced plans to explore strategic options last month.
BlackBerry's services business that includes its secure messaging system could fetch $3 billion to $4.5 billion, while its collection of patents has been valued at $2 billion to $3 billion, Reuters reported.
On top of BlackBerry's $3.1 billion in cash and investments, that means the company's pieces could be worth more than its current market capitalization of about $5.39 billion.
Shares of BlackBerry ticked up 0.58% to $10.34 Monday. The shares have slumped 13.4% year-to-date.